Hey y'all… Is it Wednesday already?!?🌈
ICYMI: I'm a huge proponent of not only book deals but also entering GIVEAWAYS! Yeah, I know, there's a ton of giveaways out there and believe me, I'm not the person to spend hours entering contests. But occasionally, I find some that are quick, easy, no muss, no fuss and I'll enter…and sometimes I WIN!

Then, there's those times when I find REALLY good deals that I just CANNOT turn down! And I like to share those as much as possible in case anyone else wants to grab them up.

I've also started treating myself to a few book boxes. I'm currently subscribed to the Bookish Box, the Book of the Month and Fairyloot!
It came, it came…my very FIRST Fairyloot book box!! Woot woot!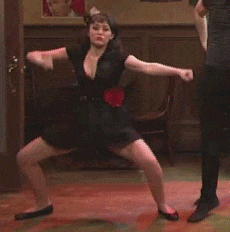 🔔Spoiler alert if you haven't gotten your box yet!
This Jamaican-inspired fantasy debut about two enemy witches who must enter into a deadly alliance to take down a common enemy has the twisted cat-and-mouse of Killing Eve with the richly imagined fantasy world of Furyborn and Ember in the Ashes.
Divided by their order. United by their vengeance.
Iraya has spent her life in a cell, but every day brings her closer to freedom—and vengeance.
Jazmyne is the Queen's daughter, but unlike her sister before her, she has no intention of dying to strengthen her mother's power.
Sworn enemies, these two witches enter a precarious alliance to take down a mutual threat. But power is intoxicating, revenge is a bloody pursuit, and nothing is certain—except the lengths they will go to win this game.
"A thundering waterfall of magic, vengeance and intrigue." —Samantha Shannon, New York Times & Sunday Times bestselling author of The Priory of the Orange Tree
This version of the book is just beautiful! Do you indulge in book boxes? Have a wonderful day y'all!💜