Hey y'all… Happy Friday!😍
Friday Faves is a little meme where I can post some of my absolute favorite book related topics, including various tropes, awesome heroes/heroines, bad boys, bookish stuff and well… WHATEVER!

*REMEMBER: All the books featured on Friday Faves are books that I have read and adored at some point unless specifically noted!

THIS MONTH'S THEME:

Popular Author's First Book
We all have our "Unicorn Authors"… those authors that we return to time and time again. Our favorite series or those that get an automatic ONE CLICK on Amazon before we even read the synopsis of the book! I definitely do and it seems I'm always finding new and awesome authors. Sometimes I'm lucky enough to find these unicorn authors at the beginning of their literary journey but mostly, I end up picking up a book without really knowing reading orders or other books that have come before. So let's take a peek at some popular authors and their very first published work!

P.S. I have NOT read many of these books!😏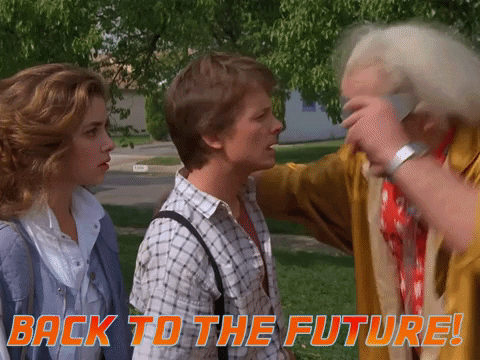 Jennifer L. Armentrout
Daimon
Release Date:
May
10th
2
011
"Love in my world usually ended up with someone hearing 'I smite thee!' as she was cursed to be some lame flower for the rest of her life."
For three years, Alexandria has lived among mortals—pretending to be like them and trying to forget the duty she'd been trained to fulfill as a child of a mortal and a demigod. At seventeen, she's pretty much accepted that she's a freak by mortal standards… and that she'll never be prepared for that duty.
According to her mother, that's a good thing.
But as every descendant of the gods knows, Fate has a way of rearing her ugly head. A horrifying attack forces Alex to flee Miami and try to find her way back to the very place her mother had warned her she should never return—the Covenant. Every step that brings her closer to safety is one more step toward death… because she's being hunted by the very creatures she'd once trained to kill.
The daimons have found her.
Amazon UK
* ebook isn't available in the U.S. store right now but I think is available in Audible!
J.R. Ward (Jessica Bird)
Leaping Hearts
Release

Date:

July 30th 2002
Her dreams are within reach . . .
All she has to do is learn to hold on . . .
A beautiful young woman with a defiant spirit, A. J. Sutherland spends a small fortune on a horse with a wild reputation, and is forced to sacrifice her position at her family's stables to keep him. She plans to ride the magnificent stallion in the biggest event of the show jumping season–and she knows she can win. But without the backing of Sutherland Stables, A. J. must rely on a stranger to help her: a man who makes her heart pound, her head spin . . . and who just happens to be a legend in equestrian circles.
When Devlin McCloud's career was cut short by a tragic accident, he never expected to get back in the ring. But when A. J. asks him to be her trainer, he finds he cannot resist the chance–or his stunning new employer. And what begins as a business arrangement soon becomes something deeper, as Devlin and A. J. learn that even in a sport full of hazards, sometimes the most dangerous thing to risk is one's heart. . . 
Sarah J. Maas
Throne of Glass
Release Date:

August 2, 2012
After serving out a year of hard labor in the salt mines of Endovier for her crimes, 18-year-old assassin Celaena Sardothien is dragged before the Crown Prince. Prince Dorian offers her her freedom on one condition: she must act as his champion in a competition to find a new royal assassin.
Her opponents are men-thieves and assassins and warriors from across the empire, each sponsored by a member of the king's council. If she beats her opponents in a series of eliminations, she'll serve the kingdom for four years and then be granted her freedom. Celaena finds her training sessions with the captain of the guard, Westfall, challenging and exhilarating. But she's bored stiff by court life. Things get a little more interesting when the prince starts to show interest in her … but it's the gruff Captain Westfall who seems to understand her best.
Then one of the other contestants turns up dead … quickly followed by another. Can Celaena figure out who the killer is before she becomes a victim? As the young assassin investigates, her search leads her to discover a greater destiny than she could possibly have imagined.
Leigh Bardugo
Shadow and Bone
(The Shadow and Bone Trilogy #1)
Release Date:

June 5th 2012
Surrounded by enemies, the once-great nation of Ravka has been torn in two by the Shadow Fold, a swath of near impenetrable darkness crawling with monsters who feast on human flesh. Now its fate may rest on the shoulders of one lonely refugee.

Alina Starkov has never been good at anything. But when her regiment is attacked on the Fold and her best friend is brutally injured, Alina reveals a dormant power that saves his life—a power that could be the key to setting her war-ravaged country free. Wrenched from everything she knows, Alina is whisked away to the royal court to be trained as a member of the Grisha, the magical elite led by the mysterious Darkling.

Yet nothing in this lavish world is what it seems. With darkness looming and an entire kingdom depending on her untamed power, Alina will have to confront the secrets of the Grisha . . . and the secrets of her heart.

Shadow and Bone is the first installment in Leigh Bardugo's Grisha Trilogy.
Holly Black
Tithe: A Modern Faerie Tale
Release Date:

October 1st 2002
Welcome to the realm of very scary faeries!

Sixteen-year-old Kaye is a modern nomad. Fierce and independent, she travels from city to city with her mother's rock band until an ominous attack forces Kaye back to her childhood home. There, amid the industrial, blue-collar New Jersey backdrop, Kaye soon finds herself an unwilling pawn in an ancient power struggle between two rival faerie kingdoms – a struggle that could very well mean her death.
Has anyone seen Shadow and Bone on Netflix? It looks really good! Have a fab day y'all!💜