Hey y'all… Its already Friday! Woot woot!🎉
Friday Faves is a little meme where I can post some of my absolute favorite book related topics, including various tropes, awesome heroes/heroines, bad boys, bookish stuff and well… WHATEVER!

*REMEMBER: All the books featured on Friday Faves are books that I have read and adored at some point unless specifically noted!

THIS MONTH'S THEME:

Popular Author's First Book
We all have our "Unicorn Authors"… those authors that we return to time and time again. Our favorite series or those that get an automatic ONE CLICK on Amazon before we even read the synopsis of the book! I definitely do and it seems I'm always finding new and awesome authors. Sometimes I'm lucky enough to find these unicorn authors at the beginning of their literary journey but mostly, I end up picking up a book without really knowing reading orders or other books that have come before. So let's take a peek at some popular authors and their very first published work!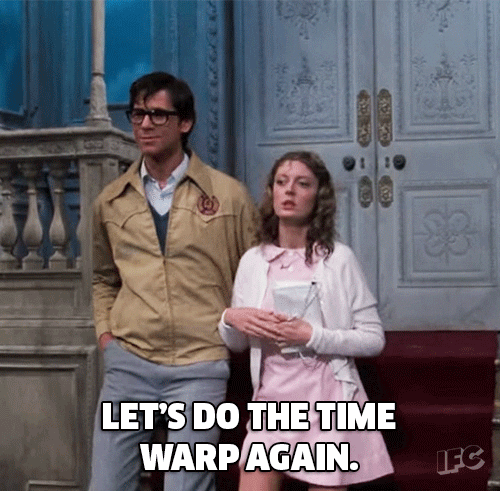 Jewel E. Ann
Holding You (Book 1)
Release Date:
February 21, 2014
Deep breath … I am peaceful, I am strong.
Free-spirited Addy Brecken is Milwaukee's most talented vegan chef and co-owner of Sage Leaf Café. She has a genius IQ, a padded savings account, an amazing view of Lake Michigan, and a heart that won't stop beating.
Deep breath … I am peaceful, I am strong.
An early April morning finds her drowning in the seductive fragrance of lilacs and the warmth of the morning sun when she's nearly hit by a car in front of her café. The peaceful existence she's desperately tried to maintain after the horrific loss of her family is suddenly shaken by the Range Rover driving, arrogant, sex-on-legs Quinn Cohen.
Deep breath … I am peaceful, I am strong.
A successful, Latino businessman from New York, Quinn has a taste for the finer things in life. A typical playboy, he has the money, the houses, the cars, and the women. Quinn is everything Addy avoids. Where she lives simply and prefers to help the less fortunate, he has no problem spending an obscene amount of money on a briefcase. Their opposite personalities lend to several heated encounters, and Addy finds herself propositioning Quinn for the one thing she never imagined needing … sex.
Offering only her body, Addy tries to keep Quinn at a safe distance from her heart and a world away from her past. Their passion-filled connection makes Addy feel something unfamiliar, alive. But with passion comes more feelings: anger, jealousy, love. When Addy surrenders to the unimaginable and lets go of her past, she's faced with the impossible … holding on to her future.
Deep breath … I am peaceful, I am strong.
Tijan
Fallen Crest High
Release Date:
October 31, 2012
Mason and Logan Kade are two brothers who did their own thing. They were rich and expected to attend Samantha's school, Fallen Crest Academy. They chose public school and now she has to live with them. The problem is that she doesn't care at all: about them, about her friends, about her cheating boyfriend, or even about her parent's divorce. But maybe that's a good thing. Maybe change is a good thing.
This book contains adult/mature young adult situations.
Emma Scott
Love Beyond Words
Release Date:
November 17, 2014
Book 1 of 3 in the City Lights Series: San Francisco
She thought the best love affairs only happened in books… Traumatized by the deaths of her parents, Natalie Hewitt lives an introverted life, going to school during the day and working as a barista in a small coffee shop at night. Natalie uses the writing of world-famous, reclusive author Rafael Melendez Mendón to assuage her grief.
His words are her refuge, his characters better company than anyone she could meet in real life… until Julian Kovac walks into the café one summer evening. A handsome, wealthy, quiet young man, Natalie feels an immediate connection. But Julian has a secret that is the both the most wonderful revelation she could possibly imagine…and the very thing that could tear them apart.
Tillie Cole
Sweet Home
Release date:
December 15, 2015
At age twenty, Molly Shakespeare knows a lot.
She knows Descartes and Kant.
She knows academia and Oxford.
She knows that the people who love you leave you.
She knows how to be alone.
But when Molly leaves England's grey skies behind to start a new life at the University of Alabama, she finds that she has a lot to learn—she didn't know a summer could be so hot, she didn't know students could be so intimidating, and she certainly didn't know just how much the folks of Alabama love their football.
When a chance encounter with notorious star quarterback, Romeo Prince, leaves her unable to think of anything but his chocolate-brown eyes, dirty-blond hair and perfect physique, Molly soon realises that her quiet, solitary life is about to dramatically change forever…
Mature New Adult novel
Contains adult content, highly sexual situations and mature topics.
Suited for ages 18 and up.
CLICK HERE TO LISTEN TO MUSIC FROM SWEET HOME
PURCHASE THE EBOOK OF SWEET HOME
Kristen Ashley
Rock Chick
Release Date:
September 1, 2008
Indy Savage, cop's daughter, rock chick and used bookstore owner, has been in love with Lee Nightingale, once bad boy, now the man behind Nightingale Investigations, since she was five years old. No matter what ingenious schemes Indy used to capture his attention, Lee never showed an interest and Indy finally gave up. Now Indy's employee, Rosie, has lost a bag of diamonds and bad guys are shooting at him. When Indy gets involved, Lee is forced to help. Complicting matters, Lee has decided he's interested, Indy's decided she's not. But she can't seem to keep Lee out of her life when she's repeatedly stun gunned, kidnapped and there are car bombs exploding (not to mention she's finding dead bodies).
Indy's best bet is to solve the mystery of the diamonds before Lee. Lee's challenge is to keep Indy alive and, at the same time, win back her heart.
Ebook
I need to go back and read some of these, LOL! Have a fantastic day y'all!💜