Hey y'all… Happy Wednesday!😁
It's HUMP DAY y'all and I don't know about you but I could use a little "PICK-ME-UP!" So, guess what? It's time to find a HUNKY HERO to get us through the rest of the week! Hubba hubba!

REMEMBER: this is all about the drool worthy cover, not the content!

Today I Nominate:

TRENT

In
Dare Me Kindle Edition by River Laurent
Dakota
He is the most overbearing, rude, insensitive, callous, uncivilized, arrogant class A jerk I have ever had the misfortune to come across. What man threatens to put a grown woman over his knees and spank her the first time he meets her? Yes, he did that. That green-eyed, hunk of steely muscles, and hot goodness. Did I just say hot goodness?
I shouldn't have because I hate him. I mean, like really. And I can't believe I'm now being forced to work with him to win this million dollar prize.
I need the money desperately, so I'll bite my tongue and get on with it. Even though the jerk oozes sex appeal I am going to take great delight in seeing the expression on his arrogant face when I collect the prize and walk out of here…alone.
Trent
She is the most stubborn, contrary, infuriating, pain in the a** I have ever met. Someone should put her over their knees and spank her. Why am I thinking it should be me? Cancel that. I don't need a ball breaking brat in my life at the moment. Or ever.
Though wiping that smug smile off her face is going to be fun. Sure, I'll work with her, but as soon as I win this money I'm out of here.
There can be only one winner and that person is me!
She does have very distracting curves though…very.
Standalone romance with no cheating and HEA.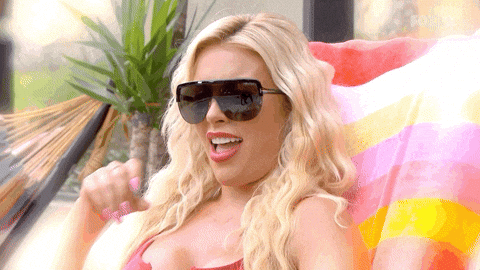 Oh my…! Have a wonderful day y'all!💜