Hey y'all… Happy Friday!😏
Friday Faves is a little meme where I can post some of my absolute favorite book related topics, including various tropes, awesome heroes/heroines, bad boys, bookish stuff and well… WHATEVER!

*REMEMBER: All the books featured on Friday Faves are books that I have read and adored at some point unless specifically noted!

THIS WEEK'S THEME:

Autistic Fictional Characters in Movies
April is "Autism Awareness Month" and I'm excited to post all kinds of goodies that have to do with autism on Friday Faves! I have a wonderful, precocious, smart, funny, beautiful niece on the "spectrum." She's six years old and I'm almost ashamed to say that before her birth, I wasn't really aware of autism. I mean, I'd heard of it but I didn't really KNOW anything about it.
There's some FANTASTIC movies out that have characters who are on the Autistic Spectrum! Check it out:
https://en.m.wikipedia.org/wiki/Power_Rangers_(film)
*RJ Cyler as Billy Cranston, the Blue Ranger, an autistic and intelligent loner. Billy has become a bully magnet.

Power Rangers (also marketed as Saban's Power Rangers)[5] is a 2017 American superhero film based on the franchise of the same name, directed by Dean Israelite and written by John Gatins. It is the third installment in the Power Rangers film series, and is a reboot. The film features the main characters of the Mighty Morphin Power Rangers television series with a new cast, starring Dacre Montgomery, Naomi Scott, RJ Cyler, Becky G, Ludi Lin, Bill Hader, Bryan Cranston, and Elizabeth Banks.
https://en.m.wikipedia.org/wiki/Rain_Man
Rain Man is a 1988 American road drama film directed by Barry Levinson and written by Barry Morrow and Ronald Bass. It tells the story of abrasive, selfish young wheeler-dealer Charlie Babbitt (Tom Cruise), who discovers that his estranged father has died and bequeathed virtually all of his multimillion dollar estate to his other son, Raymond (Dustin Hoffman), an autistic savant, of whose existence Charlie was unaware. Charlie is left with only his father's beloved vintage car and rosebushes. Valeria Golino also stars as Charlie's girlfriend Susanna.
https://en.m.wikipedia.org/wiki/What%27s_Eating_Gilbert_Grape
What's Eating Gilbert Grape is a 1993 American drama film directed by Lasse Hallström and starring Johnny Depp, Juliette Lewis, Leonardo DiCaprio and Darlene Cates. The film follows 24-year-old Gilbert (Depp), a grocery store clerk caring for his morbidly obese mother (Cates) and his mentally impaired younger brother (DiCaprio) in a sleepy Iowa town. Peter Hedges wrote the screenplay, based on his 1991 novel of the same name. The film was well-received; 19-year-old Leonardo DiCaprio received his first Golden Globe Award and Academy Award nominations for Best Actor in a Supporting Role, becoming the seventh-youngest nominee in the category.
https://en.m.wikipedia.org/wiki/Miracle_Run
Miracle Run is a 2004 Lifetime Television film starring Mary-Louise Parker, Zac Efron, Bubba Lewis, Aidan Quinn and Alicia Morton.

In a flashback, a single mother, Corrine Morgan-Thomas (Mary-Louise Parker) drives her seven-year-old twin boys Steven (Jake Cherry) and Philip (Jeremy Shada) to the doctor's office and learns that they have autism. Philip simply repeats what he hears others say, a condition known as echolalia, while Steven is completely nonverbal. After leaving the clinic in a very upset mood, she takes the boys shopping for groceries. Her visit to the supermarket is not a pleasant one, as her two boys begin screaming throughout the store and Steven wets himself, causing others to stare at them. Upon learning about their condition, her live-in boyfriend leaves because he knows raising twins with a mental disability will be difficult….
https://en.m.wikipedia.org/wiki/The_Accountant_(2016_film)
The Accountant is a 2016 American action-thriller film[1][3] directed by Gavin O'Connor, written by Bill Dubuque and starring Ben Affleck, Anna Kendrick, J. K. Simmons, Jon Bernthal, Cynthia Addai-Robinson, Jeffrey Tambor, and John Lithgow. The storyline follows Christian Wolff, a certified public accountant with high-functioning autism[4] who makes his living uncooking the books of criminal and terrorist organizations around the world that are experiencing internal embezzlement.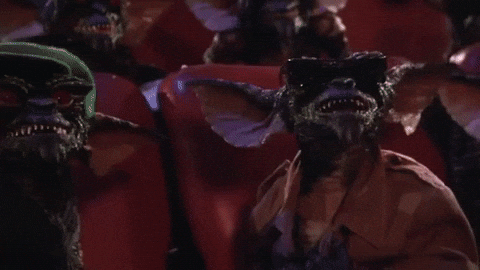 Ever see any of these movies? The only one I haven't seen yet is "Miracle Run." Have a marvelous day y'all!💜