Hey y'all… Happy Friday and happy April!🤓
FRIDAY FAVES IS A LITTLE MEME WHERE I CAN POST ABOUT SOME OF MY FAVORITE BOOK RELATED TOPICS, INCLUDING VARIOUS TROPES, AWESOME HEROES, BAD BOYS AND BOOKISH STUFF!

*REMEMBER: ALL THE BOOKS FEATURED ON FRIDAY FAVES ARE BOOKS THAT I HAVE READ AND ADORED UNLESS SPECIFICALLY NOTED!

 THIS WEEK'S THEME:

Romance Books Featuring Autistic Heroes/Heroines
April is "Autism Awareness Month" and I'm excited to post all kinds of goodies that have to do with autism on Friday Faves! I have a wonderful, precocious, smart, funny, beautiful niece on the "spectrum." She's six years old and I'm almost ashamed to say that before her birth, I wasn't really aware of autism. I mean, I'd heard of it but I didn't really KNOW anything about it.
So, what is AUTISM?
According to Merriam-Webster Dictionary, autism is:
a variable developmental disorder that appears by age three and is characterized especially by difficulties in forming and maintaining social relationships, by impairment of the ability to communicate verbally or nonverbally, and by repetitive behavior patterns and restricted interests and activities… the chief diagnostic signs of autism are social isolation, lack of eye contact, poor language capacity and absence of empathy …— Vilayanur S. Ramachandran et al.

— called also autistic disorder

— see AUTISM SPECTRUM DISORDER
Autism can affect people on many different levels and ways and is measured by a "spectrum." I like to think of it as a rainbow, all the different colors representing the wide array or characteristics of autism.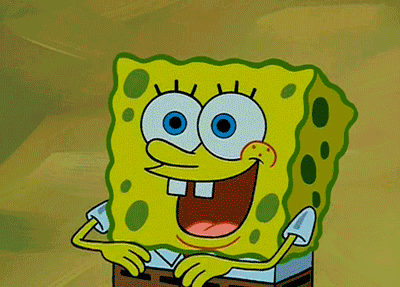 I'll have some new facts and fun stuff for y'all every Friday this month except for April 16th…I'm taking a vacation! Woot woot! So, just a few more things to mention:
*This week is all about ROMANCE BOOKS FEATURING AUTISTIC HEROES/HEROINES! 
*I have NOT read all of these books but all are written by authors that I've read and enjoyed before and/or are on my TBR list!
*Some of these characters may also have Asperger's Syndrome which is an autism spectrum disorder
Souls Unfractured (Hades Hangmen #3) by Tillie Cole
* I DID read this last year, I rated it 4 stars!😏
"For fractured souls are like magnets.
Drawn to collide into an impossible bliss…"
Labeled a 'Cursed' woman of Eve from birth, Maddie has endured nothing but pain and repression at the hands of The Order's most abusive elder, Moses. Now living with her sister in The Hangmen's secluded compound, finally, Maddie, is free. Free from the suffocating faith she no longer believes in. Free from endless years of physical and mental torment.
Just… free…
At age twenty-one, the timid and shy Maddie is content to live within the confines of her new home—safe from the outside world, safe from harm and, strangely, protected by the Hangmen's most volatile member; the heavily pierced and tattooed, Flame.
Flame.
The man who ceaselessly watches over her with his midnight dark and searing eyes. The man who protects her with a breath-taking intensity. And the man who stirs something deep within her numbed heart.
But when circumstances conspire for Flame to need HER help, Maddie bravely risks it all for the broken man who has captivated her fragile soul.
The Hangmen's most infamous member, Flame, is ruled by one thing—anger. Plagued by haunting demons from his past, an all-consuming rage, and isolated by an abhorrent hatred of being touched, Flame's days are filled with suffocating darkness, pierced only by a single ray of light—Maddie. The shy, beautiful woman he cannot purge from his thoughts. The woman he has an overwhelming need to possess…
… the only person who has ever been able to touch him.
Flame's mission in life is to protect Maddie, to keep her safe. Until a trigger from his troubled past sends him spiraling into madness, trapping him in the deepest recesses of his disturbed mind.
His Hangmen brothers fear that Flame is beyond saving.
His only hope of salvation: Maddie and her healing light.
Dark Contemporary Romance.
Contains explicit sexual situations, violence, disturbingly sensitive and taboo subjects, offensive language, and very mature topics.
Recommended for age 18 years and over.
The Kiss Quotient (The Kiss Quotient #1) by Helen Hoang
A heartwarming and refreshing debut novel that proves one thing: there's not enough data in the world to predict what will make your heart tick.
Stella Lane thinks math is the only thing that unites the universe. She comes up with algorithms to predict customer purchases—a job that has given her more money than she knows what to do with, and way less experience in the dating department than the average thirty-year-old.
It doesn't help that Stella has Asperger's and French kissing reminds her of a shark getting its teeth cleaned by pilot fish. Her conclusion: she needs lots of practice—with a professional. Which is why she hires escort Michael Phan. The Vietnamese and Swedish stunner can't afford to turn down Stella's offer, and agrees to help her check off all the boxes on her lesson plan—from foreplay to more-than-missionary position…
Before long, Stella not only learns to appreciate his kisses, but to crave all the other things he's making her feel. Soon, their no-nonsense partnership starts making a strange kind of sense. And the pattern that emerges will convince Stella that love is the best kind of logic…
Neanderthal Seeks Human (Knitting in the City #1) by Penny Reid
There are three things you need to know about Janie Morris:
1) She is incapable of engaging in a conversation without volunteering TMTI (Too Much Trivial Information), especially when she is unnerved,
2) No one unnerves her more than Quinn Sullivan, and
3) She doesn't know how to knit.
After losing her boyfriend, apartment, and job in the same day, Janie Morris can't help wondering what new torment fate has in store.
To her utter mortification, Quinn Sullivan—aka Sir McHotpants—witnesses it all then keeps turning up like a pair of shoes you lust after but can't afford. The last thing she expects is for Quinn to make her an offer she can't refuse.
Neanderthal Seeks Human is book #1 in the Knitting in the City series. Each book is a standalone, full length, contemporary romantic comedy novel, and follows the misadventures and exploits of seven friends in Chicago, all members of the same knitting group.
Perfectly Adequate by Jewel E. Ann
Dr. Elijah Hawkins needs … something.
After his wife jumps headfirst into a midlife crisis, he's left with his young son, Roman, and a lot of unanswered questions.
That something turns out to be a someone—Dorothy Mayhem, nursing student, patient transporter, reckless driver, and emu owner.
Dorothy studies humans, the neurotypical kind, through books and television. Then she emulates their behavioral patterns to fit in with her peers.
But nothing can prepare her for Dr. Elijah Hawkins.
Single dad.
Brilliant pediatric oncologist.
And the sexiest doctor at the hospital.
When his failed attempts at asking her out turn into a string of playdates with his son, Dorothy finds herself unexpectedly enamored with the boy and his father.
And that's a problem, a huge one, because Elijah's ex-wife is a famous plastic surgeon—and Dorothy's idol.
Perfectly Adequate is a beautiful, hilarious, and heart-felt journey along the "human" spectrum.
Carry the Ocean (The Roosevelt #1) by Heidi Cullinan
Normal is just a setting on the dryer.
High school graduate Jeremey Samson is looking forward to burying his head under the covers and sleeping until it's time to leave for college. Then a tornado named Emmet Washington enters his life. The double major in math and computer science is handsome, forward, wicked smart, interested in dating Jeremey—and he's autistic.
But Jeremey doesn't judge him for that. He's too busy judging himself, as are his parents, who don't believe in things like clinical depression. When his untreated illness reaches a critical breaking point, Emmet is the white knight who rescues him and brings him along as a roommate to The Roosevelt, a quirky new assisted living facility nearby.
As Jeremey finds his feet at The Roosevelt, Emmet slowly begins to believe he can be loved for the man he is behind the autism. But before he can trust enough to fall head over heels, he must trust his own conviction that friendship is a healing force, and love can overcome any obstacle.
Warning: Contains characters obsessed with trains and counting, positive representations of autism and mental illness, a very dark moment, and Elwood Blues.
Have you read any of these books? Have a fantastic day y'all!💜