Hey y'all.. Is it Monday again?😵
This will be short and sweet today!
I FINALLY got approval from my insurance company to repair the water damage in my house. I've been waiting for 2 months and I'm sooo ready to get my house fixed! But it'll take several weeks of mayhem still…🙄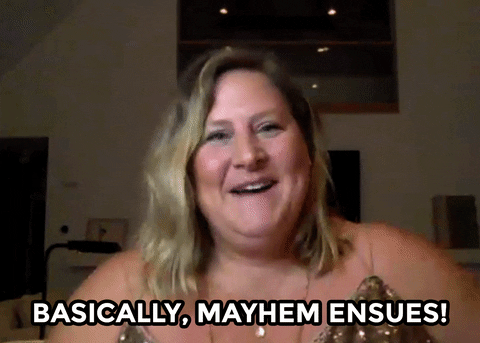 THIS IS THE POST WHERE I TALK ABOUT MY BLOGGING ADVENTURES FOR THE WEEK TO COME. I TRY TO STICK TO A "SCHEDULE" OF SORTS & THIS KEEPS ME AS ORGANIZED AS I CAN BE. HERE'S WHAT YOU CAN FIND HERE ALMOST EVERY WEEK:

*HUNKY HERO HUMP DAY WHERE I SHARE THE COVER OF A HOT HERO WITH Y'ALL.

*THROWBACK THURSDAY WHERE I SHARE A BOOK FROM MY TBR OR A BOOK FROM MY READ AGAIN E-SHELF.

*FRIDAY FAVES WHERE I SHARE 5 OF MY FAVORITE BOOKS OR BOOKISH STUFF. I CHOOSE A DIFFERENT THEME EVERY MONTH.

*SUNDAY'S SONG WHERE I SHARE A SONG AND VIDEO.

*THERE MAY ALSO BE A POST OR TWO ABOUT OTHER THINGS LIKE:

DOWN THE TBR HOLE

BOBO'S BOOKSHELF

BOBO'S BARGAIN BIN

RETRO FAVES

NEW RELEASES TO GET EXCITED ABOUT

THEME MEMES

BOOK BABES

BOBO'S BAD BOY BRIGADE

QUOTE AN AUTHOR

BOOK TAGS
March 23: Funny Book Titles…this should be fun!
Its the last Friday of March already??🤔
Look for an update on my audio challenge… I FINALLY finished a book!
I have 2 ARCs to finish this week…😬
Forsaking All Others (The Satan's Knights MC North Carolina Book 1) Kindle Edition by Janine Infante Bosco
The Evolution of Fae and Gods (Chronicles of the Stone Veil Book 3) Kindle Edition by Sawyer Bennett
Have a fantastic week y'all!💜