Hey y'all… Happy Tuesday!😎
Top Ten Tuesday was created by The Broke and the Bookish in June of 2010 and was moved to That Artsy Reader Girl in January of 2018. It was born of a love of lists, a love of books, and a desire to bring bookish friends together.

How it works:

I assign each Tuesday a topic and then post my top ten list that fits that topic. You're more than welcome to join me and create your own top ten (or 2, 5, 20, etc.) list as well. Feel free to put a unique spin on the topic to make it work for you! Please link back to That Artsy Reader Girl in your own post so that others know where to find more information.
Today's Post:
February 2: Books Written Before I Was Born (These can be books you've read or want to read!) (submitted by Davida Chazan @ The Chocolate Lady's Book Review Blog)
Hmmm…this should be interesting! Books older than 45 years.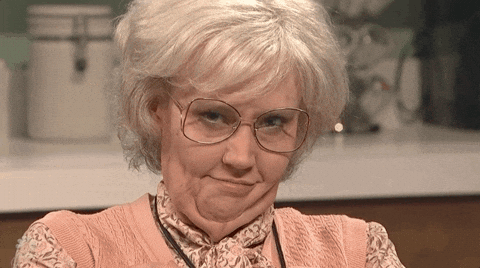 Gone with the Wind by Margaret Mitchell
first published June 30th 1936, I actually read this classic about 10 years ago. I'm not too big on historical romance but I FLOVED this book! Of course, I also grew up watching the movie every Christmas…
Little Women (Little Women #1) by Louisa May Alcott
first published September 30th 1868…my kids and I just saw the latest movie adaptation a few months ago and we all loved it! Wouldn't mind reading the book as well!
Anne of Green Gables (Anne of Green Gables #1) by L.M. Montgomery
first published 1908…I read this series in sixth grade (I think) and loved it so much, I started collecting the books again recently!
Mrs. Mike (Mrs. Mike #1) by Benedict Freedman, Nancy Freedman
first published 1947…almost every woman in my family has read this book since my grandmother introduced it when my own mama was a teenager! Beloved book!
first published October 17th 1975…I read this book as a teenager, I think I was 13 or so and it. Scared. The. Crap. Outta. Me! Haven't ever read it again…😲
So I've only found 5 today but talk about a walk down memory lane!😏 Have a fantastic day y'all!💜