Hey y'all… It's Day 18!😯
I'm linking up with my blogger buddy, Sophie @Beware of the Reader to bring you another round of my BEST READS OF 2020! I've done this before and its so much fun! Go check out her blog if you get a chance, she's fabulous!

 

OH! And just FYI: these are books that I read THIS year though they may have been PUBLISHED before 2020!

 

*From Sophie's blog:

 

Hi friends,

If you follow me for some years you know that at the end of each year , in December, I give you my best reads of the year.

Daily posts looking back into 2020 and gushing about my favorites.

Well this is happening again!

It's been launched on Instagram already with other bloggers cohosting with me, some of whom are on WordPress like @sophiesreadingcorner others not like @pavlinamich ; @eliz_white and @utcabookblog .

I will post on Instagram, the blog and facebook.

If you too want to show your favorites this year, I'd be very happy to see you join us.

We'll used #bestreadsof2020 as hashtag on social media (I confess that I will follow on Instagram with an eagle eye LOL).

Here below are the topics.

 
I'm veering off  schedule today! As you can see from above, today's post should be about the Best Historical, however, I have NOT read anything historical all year!🙄 It's just not my thing…so, I decided to make up my own!

And the award for the Best Female MC (main character) goes to…
CHEYENNE from:
The Not-Outcast: A hockey standalone! Kindle Edition by Tijan
The Not-Outcast
by
Tijan
My rating:
5 of 5 stars
The Not-Outcast is a standalone but I'm really hoping it will become a new series!
*Warning: there's some heavy issues like drug use and mental illness in here that may be a trigger for some!
Cheyenne has a tough life. Her childhood was riddled with abuse and deception. Plus, she has a mental illness that makes her very different from everyone else. But that didn't stop her from falling head over heels for her step brother's best friend, Cutler Ryder when they were in high school. Now, ten years later, her step brother (Chad) still hates her, Cut has no clue who she is and Cheyenne still loves him…
First, let me say that I seriously was not expecting the gravity of this book (in a good way). I mean, it's Tijan, I knew I'd love it but I kind of thought it would be an easy reading sort of story. NOPE! It's a book with a hero who plays professional hockey, sure, but it is so much more. Cheyenne struggles with a mental disorder (I'll let you read the book to find out why) and the result is a heroine who is quirky, funny, sweet, off beat, zany. I absolutely adored the beautiful nut ball! And it IS a serious topic but the story isn't all doom and gloom. Cheyenne and her wacky friends, Sasha and Melanie actually made me smile and LOL quite a few times.
As for Cut, well I mean…he's a hot hockey player. Need I say more?? Does anyone remember that old Mike Myers movie, Wayne's World, where his character sees the uber beauty, Tia Carrere and he just glides over to her all in a trance? In my mind, that's what happened when Cut sees Cheyenne for the first time (except with Brad Pitt instead of Mike Myers)! SH-WING!! Love at first sight, a completely swoon worthy character!
This is yet another of Tijan's books that I'll add to my READ AGAIN E-SHELF! Told from dual POVs with a swexy ending. I voluntarily read and reviewed this book.
View all my reviews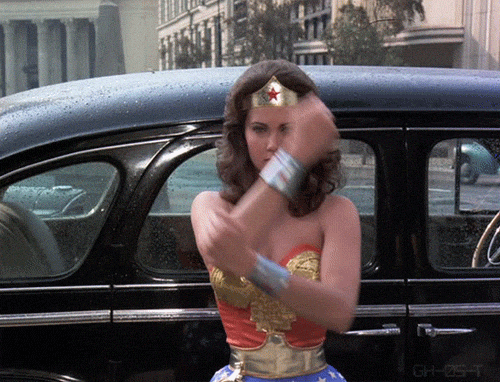 Anyone read this book yet? Have a remarkable day y'all!💜