Hey y'all… Day 17!⛄
I'm linking up with my blogger buddy, Sophie @Beware of the Reader to bring you another round of my BEST READS OF 2020! I've done this before and its so much fun! Go check out her blog if you get a chance, she's fabulous!

OH! And just FYI: these are books that I read THIS year though they may have been PUBLISHED before 2020!

*From Sophie's blog:

Hi friends,

If you follow me for some years you know that at the end of each year , in December, I give you my best reads of the year.

Daily posts looking back into 2020 and gushing about my favorites.

Well this is happening again!

It's been launched on Instagram already with other bloggers cohosting with me, some of whom are on WordPress like @sophiesreadingcorner others not like @pavlinamich ; @eliz_white and @utcabookblog .

I will post on Instagram, the blog and facebook.

If you too want to show your favorites this year, I'd be very happy to see you join us.

We'll used #bestreadsof2020 as hashtag on social media (I confess that I will follow on Instagram with an eagle eye LOL).

Here below are the topics.
And the award for Best Contemporary Romance goes to…
Out of Love
by
Jewel E. Ann
My rating:
5 of 5 stars
Out of Love is a spin off from the Jack and Jill series. I could just kick my own ass because although this is a standalone, it would've been even better if I had read the OG first! (And that's saying something since this book rates as one of the BEST OF 2020 for me!)
Livy Knight is finally out from under her over protective (but loving) dad and on her own at college. She's always been a bit curious and a lot brave so when the hot new guy with the adorable dog shows up in one of her classes, she doesn't subdue her adventurous side and sets out to befriend the surly, Slade Wylder. Slade has way too much on his plate to fall for Livy but it seems some things just can't be helped.
Jewel E. Ann has become one of my favorite authors! She has this bewitching effect on me, this remarkable ability to make me fall in love with her characters, even if they're grumpy assholes! I absolutely adored Livy…she was so very dauntless and confident and spunky. I imagine she would've been a super fun friend to hang with. Now Slade, oh my Thor! ICYMI: I'm a sucker for a curt, gruff bad boy and Slade is the embodiment of the perfect one. I loved watching these two complete opposites coming together, seeing Slade's heart thaw with Livy in his life. Together, they're some of my favorite couples.
There's so many twists and crazy circumstances! I won't give anything away but I found myself biting on my nails many times and gasping in surprise. (Are you fracking kidding me? What the hell did I just read??) This story was definitely an emotional rollercoaster! Told from dual POVs wth a happy (for now?) ending. I voluntarily read and reviewed this book.
View all my reviews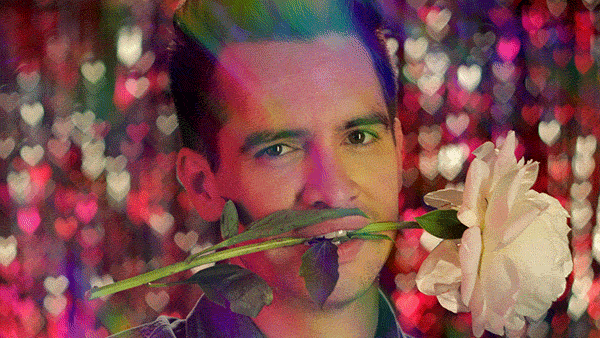 Do you read contemporary romance? Have a fantastic day y'all!💜
YOUR CHRISTMAS COUNTDOWN – Counting down the days until Christmas!🎅
Source: Bobo's Book Bank's Christmas Countdown 2020 | Days Until Christmas | Sleeps To Xmas