Hey y'all… Day 16! 🤶
I'm linking up with my blogger buddy, Sophie @Beware of the Reader to bring you another round of my BEST READS OF 2020! I've done this before and its so much fun! Go check out her blog if you get a chance, she's fabulous!

OH! And just FYI: these are books that I read THIS year though they may have been PUBLISHED before 2020!

*From Sophie's blog:

Hi friends,

If you follow me for some years you know that at the end of each year , in December, I give you my best reads of the year.

Daily posts looking back into 2020 and gushing about my favorites.

Well this is happening again!

It's been launched on Instagram already with other bloggers cohosting with me, some of whom are on WordPress like @sophiesreadingcorner others not like @pavlinamich ; @eliz_white and @utcabookblog .

I will post on Instagram, the blog and facebook.

If you too want to show your favorites this year, I'd be very happy to see you join us.

We'll used #bestreadsof2020 as hashtag on social media (I confess that I will follow on Instagram with an eagle eye LOL).

Here below are the topics.
And the award for Best POC Character goes to…
Trez from:
Where Winter Finds You: A Caldwell Christmas (The Black Dagger Brotherhood series Kindle Edition by J.R. Ward
Where Winter Finds You
by
J.R. Ward
My rating:
5 of 5 stars
Where Winter Finds You is book #17.5 in the Black Dagger Brotherhood series. (Yes! 17.5!) I think you might be able to get away with reading this as a standalone but truly, this is an awesome vampire series so I definitely recommend starting at the beginning!
We first met Trez and his brother iAm in book 13,
The Shadows
. They're similar to vampires but actually come from the s'Hisbe tribe. Trez is a widow, still very much in grief over his mate but when he sees Therese for the first time, he can't help but notice the uncanny resemblance to his late female. Is this Trez's mate reincarnated or is he destined to live the rest of his days in sorrow?
I can't even tell you how very glad I was to read about Trez's happy ever after! After reading his story in book 13, I was left feeling kind of jilted and unresolved. I mean, this is a paranormal
romance
, I need an HEA!! This entire story belongs to Trez and Therese without a lot of other storylines and for once, I totally enjoyed it because I felt like they absolutely deserved to find happiness. My heart was already broken for Trez and for iAm as well, in a way, since he had to watch his brother suffer so badly. As a widow myself, I couldn't help but think of how wonderful it would be to have my husband back…
I'd be remiss not to mention one of my favorite characters, ever…Lassiter, the Angel. Adore that guy!! This is a fabulous love story with a lot of holiday goodness. Told from dual POVs with a sweet ever after. I voluntarily read and reviewed this book.
View all my reviews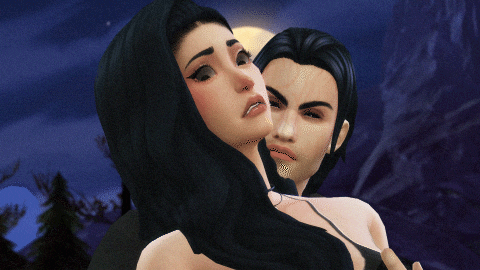 Are you a fan of paranormal romance? Have an amazing day y'all!💜