Hey y'all… Day 15, can you believe it?!?😆
I'm linking up with my blogger buddy, Sophie @Beware of the Reader to bring you another round of my BEST READS OF 2020! I've done this before and its so much fun! Go check out her blog if you get a chance, she's fabulous!

OH! And just FYI: these are books that I read THIS year though they may have been PUBLISHED before 2020!

*From Sophie's blog:

Hi friends,

If you follow me for some years you know that at the end of each year , in December, I give you my best reads of the year.

Daily posts looking back into 2020 and gushing about my favorites.

Well this is happening again!

It's been launched on Instagram already with other bloggers cohosting with me, some of whom are on WordPress like @sophiesreadingcorner others not like @pavlinamich ; @eliz_white and @utcabookblog .

I will post on Instagram, the blog and facebook.

If you too want to show your favorites this year, I'd be very happy to see you join us.

We'll used #bestreadsof2020 as hashtag on social media (I confess that I will follow on Instagram with an eagle eye LOL).

Here below are the topics.
And the award for Best World Building goes to…
The Devil's Night series by Penelope Douglas 
Nightfall
by
Penelope Douglas
My rating:
4 of 5 stars
Nightfall is book 4 in the Devil's Night series. Read it in order or you'll be discombobulated!
Will Grayson is a "prisoner" in a place the wealthy call, Blackchurch. Its a mansion that houses five troublesome men and no one really knows exactly where it's located. Will's using his time there to plot some much needed revenge that might include his high school nemesis, Emory. But when she gets dropped at Blackchurch unexpectedly, his plans for Emory just might change.
Ever since Will was introduced in book one, I was excited to get his story! I'm not sure why but he always seemed like the nicest guy of the bunch (and take that with a grain of salt because really, none of them are "nice"). Maybe it was because he was more laid back than Michael, Kai and Damon. We definitely get a glimpse of how sweet he could be during some of the flashbacks to his time in high school. The years and his ugly past with Emory hardened him but still, there was something about Will…I loved him! Sexy, tough, possessive, smart and yes, sometimes sweet. I think that Emory was actually the perfect woman for him. She was just as tough and smart as Will but she had an awful past that shaped her relationship with him. Both Will and Emory had characters that grew and stretched and I adored them!
This is a dark, romantic suspense. There's several huge reveals, thrills and chills, twists and turns. My heart was pounding with the intensity…MOST of the time! I did feel that there were some parts that dragged or were just unnecessary to the plot and that's why I rated it 4 stars. But if you're looking for an extremely saucy, angsty ride, I absolutely recommend this series! Told from dual POVs with a tidy ending but also an extra epilogue that'll whet your appetite for more! I voluntarily read and reviewed this book.
View all my reviews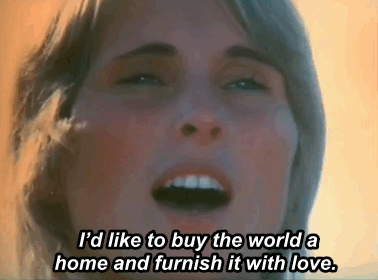 I rated the last book 4 stars but the first three books were 5 stars…so overall, an awesome series if you like dark and sexy! Have a fantastic day y'all!💜