Hey y'all… Day 12!🤶
I'm linking up with my blogger buddy, Sophie @Beware of the Reader to bring you another round of my BEST READS OF 2020! I've done this before and its so much fun! Go check out her blog if you get a chance, she's fabulous!
OH! And just FYI: these are books that I read THIS year though they may have been PUBLISHED before 2020!
*From Sophie's blog:
Hi friends,

If you follow me for some years you know that at the end of each year , in December, I give you my best reads of the year.

Daily posts looking back into 2020 and gushing about my favorites.

Well this is happening again!

It's been launched on Instagram already with other bloggers cohosting with me, some of whom are on WordPress like @sophiesreadingcorner others not like @pavlinamich ; @eliz_white and @utcabookblog .

I will post on Instagram, the blog and facebook.

If you too want to show your favorites this year, I'd be very happy to see you join us.

We'll used #bestreadsof2020 as hashtag on social media (I confess that I will follow on Instagram with an eagle eye LOL).

Here below are the topics.
And the award for Best Anti-Hero goes to…
Rhysand
A Court of Thorns and Roses Series by Sarah J. Maas
A Court of Thorns and Roses Box Set
by
Sarah J. Maas
My rating:
5 of 5 stars
A Court of Thorns and Roses
is a trilogy set in the Fae world of Prythian. I'll review all three together and I'll really try not to give spoilers!
The Players
*Feyre Archeron: a human who kills a Fae and ends up embroiled in the fantastical world of Prythian for punishment
*Tamlin: High Lord of the Summer Court. He captures Feyre and imprisons her for the death of his friend
*Rhysand: High Lord of the Night Court. He helps Feyre escape Under the Mountain, strongest and most feared High Lord
*Lucian: best buddies with Tamlin but hails from the Autumn court
*Amarantha: Evil Queen who's "stolen" all of Prythian from the High Lords
*Elain and Nesta: Feyre's sisters, also human
*Cassian & Azriel: soldiers for Rhysand
*Morrigan: Rhysand's cousin, High Fae and third in command
*Amren: unknown origins (a fallen angel maybe?), extremely powerful, Rhysand's second in command
*King of Hybern: Amarantha's "boss," wages a war to overthrow the High Lords and take over the mortal lands
The Locations:
*Mortal Lands: protected from the Fae by a magical wall
*Spring Court: High Lord Tamlin
*Summer Court
*Winter Court
*Autumn Court
*Day Court
*Dawn Court
*Night Court (Broken into 2 courts: The Court of Dreams & The Court of Nightmares): High Lord Rhysand
Here's my impressions, my thoughts, my feelings, and some things you should know about the SERIES:
– this is kind of a love triangle? There's a relationship between Tamlin, Freye and Rhysand but there's no cheating!
– the world building is simply amazing! Sarah J. Maas created a fantastical universe of fairies with all kinds of seriously freaky creatures thrown in
– there's so many twists and turns, the adventures never stop!
– the story is a mash up of several fairy tales: Beauty and the Beast, Hades and Persephone, Hansel and Gretel, all woven together in a warped but intriguing way
– the characters! There's so many wonderful characters but I'll go over just a few…
Freye
: a human who becomes a powerful High Fae, she endures a huge transformation both physically and emotionally, she grows into an amazingly beautiful, strong woman right before you, page by page. There's a lot of side characters that we meet, many of them that I adored but make no mistake, Feyre Archeron is the STAR of this tale!
Tamlin
: well, I liked him in Book 1. Freye and Tamlin made a cute couple but there are subtle warning signs in the book that make you wonder if they should really be together. His true self is revealed in Book 2 and at times, I felt sorry for the dude but it's clear that he has issues!
Rhysand
: SIGH…I'm a sucker for tall, dark and handsome and Rhys definitely fits that! Sometimes, things just aren't what they seem and you gotta look beyond the obvious to find a true heart of gold! For me, Rhys is the ANTI-HERO OF THE YEAR!
Overall, I ended up with a big book hangover but it was sooo worth it! I wanted to crawl into the pages and live in Prythian! I'm extremely grateful for my fellow bloggers who encouraged me to read this series. Told mostly from Freye's POV with a happy ever after. I voluntarily read and reviewed this book.
View all my reviews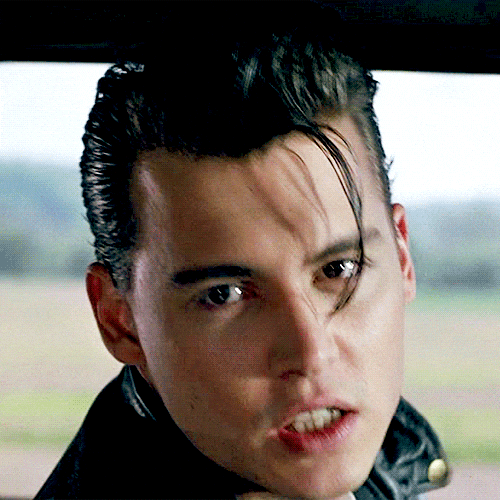 Ok, so I know I'm WAAAAY behind with these books (like 5 years😬) but I HAD to include this series because I just read them this year!! I love a bad boy! Have a spectacular day y'all!💜