Hey y'all.. We're on Day 11!🎅
I'm linking up with my blogger buddy, Sophie @Beware of the Reader to bring you another round of my BEST READS OF 2020! I've done this before and its so much fun! Go check out her blog if you get a chance, she's fabulous!
OH! And just FYI: these are books that I read THIS year though they may have been PUBLISHED before 2020!
*From Sophie's blog:
Hi friends,

If you follow me for some years you know that at the end of each year , in December, I give you my best reads of the year.

Daily posts looking back into 2020 and gushing about my favorites.

Well this is happening again!

It's been launched on Instagram already with other bloggers cohosting with me, some of whom are on WordPress like @sophiesreadingcorner others not like @pavlinamich ; @eliz_white and @utcabookblog .

I will post on Instagram, the blog and facebook.

If you too want to show your favorites this year, I'd be very happy to see you join us.

We'll used #bestreadsof2020 as hashtag on social media (I confess that I will follow on Instagram with an eagle eye LOL).

Here below are the topics.
And the award for Best Series goes to…(it was a close one!!)
Transcend Series by Jewel E. Ann
Fortuity
by
Jewel E. Ann
My rating:
5 of 5 stars
Fortuity is book 3 in the Transcend series. It has recurring characters but can be read as a standalone.
Nathaniel Hunt is a single dad to the inquisitively adorable Morgan. They've just returned to the US from a 10 year jaunt around the world and settled into a beach house for the summer. Gracelyn Glock has just become a single mom to her nephew, Gabe. They're attempting to settle into their new lives. Gracelyn has a lot of new changes happening, she doesn't need a temporary relationship with the handsome professor next door. But life has other ideas..
This book is made to stand on its own but I REALLY recommend you read the first two books in the series because our beloved widowed professor, Nate, is a major player and it will enhance your reading experience. REALLY!
Having said that, Jewel E Ann has quickly become one of my most favorite authors. She has the ability to draw out so many emotions from me, completely enthrall and possess my heart and mind! Nate and Gracelyn's touching romance had me crying, laughing, blushing and aplauding. Gracelyn quickly endeared me to her with her quirky and offbeat personality but more than that, I had to admire her tenacity. She took on the role of mom for her ten year old nephew and yeah, she messed up sometimes. She wasn't perfect but she put 100% of her heart into being there for Gabe and that's what I loved.
Then there was Nate. My heart ached for him to find a happy ever after! I got to know him in the first two books and I was absolutely, completely satisfied with Nate finding love with Gracelyn. They were opposites in almost every way but still so perfect for each other!
I loved every page of this story. I loved the various relationships between each of the characters…sassy Morgan, withdrawn Gabe, devoted Nate, zany Gracelyn and even the charming landlord. I loved watching the characters grow and learn. I loved how the story unfolded and gave me a glimpse of what previous players were up to. This book is easily one for my READ AGAIN E-SHELF! Told from dual POVs with a delightfully happy ending. I voluntarily read and reviewed this book.
View all my reviews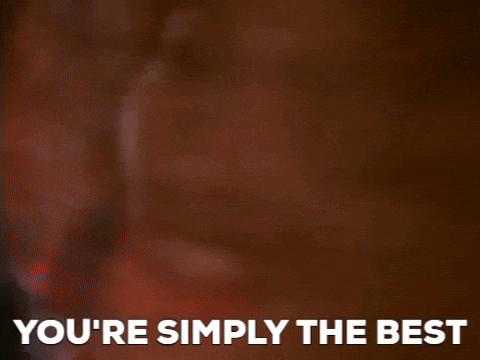 No kidding guys, I ADORED this series!! Have a beautiful day y'all!💜
---