Hey y'all… Day 10 already!⛄
I'm linking up with my blogger buddy, Sophie @Beware of the Reader to bring you another round of my BEST READS OF 2020! I've done this before and its so much fun! Go check out her blog if you get a chance, she's fabulous!
OH! And just FYI: these are books that I read THIS year though they may have been PUBLISHED before 2020!
*From Sophie's blog:
Hi friends,

If you follow me for some years you know that at the end of each year , in December, I give you my best reads of the year.

Daily posts looking back into 2020 and gushing about my favorites.

Well this is happening again!

It's been launched on Instagram already with other bloggers cohosting with me, some of whom are on WordPress like @sophiesreadingcorner others not like @pavlinamich ; @eliz_white and @utcabookblog .

I will post on Instagram, the blog and facebook.

If you too want to show your favorites this year, I'd be very happy to see you join us.

We'll used #bestreadsof2020 as hashtag on social media (I confess that I will follow on Instagram with an eagle eye LOL).

Here below are the topics.
And the award for the Best Plot Twist goes to…
The Sinner (Black Dagger Brotherhood #18) by J.R. Ward
A sinner's only hope is true love in this passionate new novel in J.R. Ward's #1 New York Times bestselling Black Dagger Brotherhood series.
Syn has kept his side hustle as a mercenary a secret from the Black Dagger Brotherhood. When he takes another hit job, he not only crosses the path of the vampire race's new enemy, but also that of a half-breed in danger of dying during her transition. Jo Early has no idea what her true nature is, and when a mysterious man appears out of the darkness, she is torn between their erotic connection and the sense that something is very wrong.
Fate anointed Butch O'Neal as the Dhestroyer, the fulfiller of the prophecy that foresees the end of the Omega. As the war with the Lessening Society comes to a head, Butch gets an unexpected ally in Syn. But can he trust the male—or is the warrior with the bad past a deadly complication?
With time running out, Jo gets swept up in the fighting and must join with Syn and the Brotherhood against true evil. In the end, will love true prevail…or was the prophecy wrong all along?
*So sorry I haven't written my review for this one yet…😬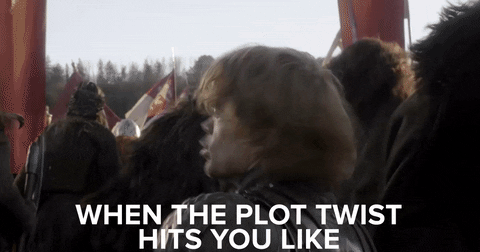 If you follow the BDB series, you'll understand WHY there's such a surprising plot twist! Have a fantastic day y'all!💜