Hey y'all… Happy Monday!🎉
I had a fantastic weekend! My 2 sisters drove in from out of town and we had a small (but safe) HALLO-THANKS-MAS party! So..much..fun! Except I was a little hung over yesterday. 😉😏 But it was fab seeing my family since I probably won't be seeing them again until next year sometime..
*Thing 1 and I… He came as drunk Santa, I wore the costume I was supposed to wear on Halloween but was too sick from COVID to wear. I guess I ended up being a drunk WENCH, bwahahaha!!😜
This is the post where I talk about my blogging adventures for the week to come. I try to stick to a "schedule" of sorts & this keeps me as organized as I can be. Here's what you can find here almost every week:
*

HERO HUMP DAY

 where I share the cover of a hot hero with y'all.
*

THROWBACK THURSDAY

where I share a book from my TBR or a book from my read again e-shelf.
*

FRIDAY FAVES

 where I share 5 of my favorite books or bookish stuff. I choose a different theme every month.
*

SUNDAY'S SONG

 where I share a song and video.
*There may also be a post or two about other things like: 
DOWN THE TBR HOLE
BOBO'S BOOKSHELF
BOBO'S BARGAIN BIN
RETRO FAVES
NEW RELEASES TO GET EXCITED ABOUT
THEME MEMES
BOOK BABES
BOBO'S BAD BOY BRIGADE
QUOTE AN AUTHOR
BOOK TAGS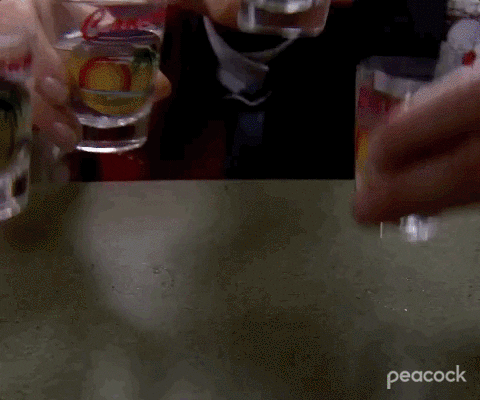 December 8: Holiday/Seasonal Freebie (holiday books/covers/titles, wintry reads, snow on cover, cool color covers, takes place in cold settings, cozy scenes on cover, etc.)
Today starts day #7 for #BESTREADSOF2020!
No ARCs this week…instead I'm choosing a book from my TBR!
Where Winter Finds You (Black Dagger Brotherhood #17.5) by J.R. Ward
I have a lot of posts to catch up on this week! Have a wonderful day y'all!💜