Hey y'all… Day 4!🤶
I'm linking up with my blogger buddy, Sophie @Beware of the Reader to bring you another round of my BEST READS OF 2020! I've done this before and its so much fun! Go check out her blog if you get a chance, she's fabulous!
OH! And just FYI: these are books that I read THIS year though they may have been PUBLISHED before 2020!
*From Sophie's blog:
Hi friends,

 

If you follow me for some years you know that at the end of each year , in December, I give you my best reads of the year.

 

Daily posts looking back into 2020 and gushing about my favorites.

 

Well this is happening again!

 

It's been launched on Instagram already with other bloggers cohosting with me, some of whom are on WordPress like @sophiesreadingcorner others not like @pavlinamich ; @eliz_white and @utcabookblog .

 

I will post on Instagram, the blog and facebook.

 

If you too want to show your favorites this year, I'd be very happy to see you join us.

 

We'll used #bestreadsof2020 as hashtag on social media (I confess that I will follow on Instagram with an eagle eye LOL).

 

Here below are the topics.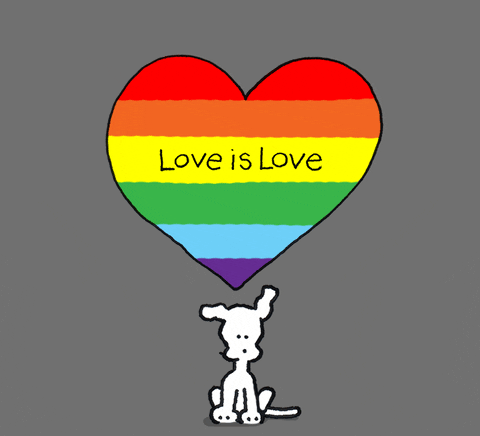 And the award for Best LGBTQ read goes to…
It's a TIE between
When You Come Back To Me 
And
Someday, Someday…
Both by Emma Scott!!😍
Someday, Someday by Emma Scott
My rating: 5 of 5 stars
Someday, Someday is a saucy standalone with two heroes that will squeeze your heart!
Silas Marsh is about to inherit the family business worth billions. There's just a few things standing in his way: a dark past, a drug addiction that he's hidden from his family, a judgemental bastard of a father, the fact that he's gay and Max Kaufman…his father's sexy nurse.
I'll say right off that Max and Silas are one of my favorite couples! They both had so many obstacles to overcome and my heart screamed at some of the injustices and prejudices that these men had to endure. Even with all of our advancements, everything we as a people have learned and how much we've evolved, it still boggles my mind how…mean…people can be towards each other. (I'm not here to preach or anything, I just had to get that off my chest!)
Anyway, I fell in love with Max and Silas as well as Silas' brother, who had Asperger's syndrome. They were completely opposite but they complimented each other brilliantly, they made each other better, they were everything that I love to see in a romance! Emma Scott is excellent when it comes to character development and trust me, Max and Silas' story is a perfect example.
This one will be shelved on my READ AGAIN E-SHELF! Told from dual POVs with a happy ending. I voluntarily read and reviewed this book.
When You Come Back to Me by Emma Scott
My rating: 5 of 5 stars
When You Come Back To Me is book 2 in the Lost Boys series. It has interconnected characters but can stand on its own!
River Whitmore is star quarterback at his high school. He's smart, funny, charming but not only will he have to spend his senior year of high school watching his mother struggle with cancer, he's hiding a few huge secrets that could tear his family apart. Holden Parish comes from a "privileged" family. His parents want him to be perfect. He's a genius, sexy as sin, doesn't care what anyone thinks and fits right in with the misfits (the Lost Boys) of Santa Cruz Central High. But his addiction to fancy cigarettes, expensive liquor and sex-scapades is just the beginning of his problems.
If you enjoy angsty, emotionally charged storytelling then please pick up this book or really, ANY book by Emma Scott! The romance between Holden and River is anything but simple. The arrogant misfit and the prom king. It's a constant push and pull, walking a tightrope…always afraid that if you fall off, you'll be letting down your parents or your friends but feeling its selfish to say, "To hell with it…I want to be myself, do what I want, be with who I want and damn the consequences!" Scott's simple prose defied the intricate weave of the plot and had me flying through the pages. I felt River and Holden's emotions, their fears, their love for each other right down to my very bones. The result was a book that tugged on my heartstrings and had me falling in love with these gorgeous yet troubled, characters!
Oh and bonus points for:
1) working in the handsome Silas from Someday, Someday. I loved getting a glimpse of him!
2) the cover model who looks exactly as I'd pictured Holden in my head!
This one will sit on my READ AGAIN E-SHELF. Told from dual POVs with a sweet, sexy end. I voluntarily read and reviewed this book.
Emma Scott writes such swexy characters! Have you read her work? Have a fantastic day y'all!💜