Hey y'all… Day 4!⛄
I'm linking up with my blogger buddy, Sophie @Beware of the Reader to bring you another round of my BEST READS OF 2020! I've done this before and its so much fun! Go check out her blog if you get a chance, she's fabulous!
OH! And just FYI: these are books that I read THIS year though they may have been PUBLISHED before 2020!
*From Sophie's blog:
Hi friends,

If you follow me for some years you know that at the end of each year , in December, I give you my best reads of the year.

Daily posts looking back into 2020 and gushing about my favorites.

Well this is happening again!

It's been launched on Instagram already with other bloggers cohosting with me, some of whom are on WordPress like @sophiesreadingcorner others not like @pavlinamich ; @eliz_white and @utcabookblog .

I will post on Instagram, the blog and facebook.

If you too want to show your favorites this year, I'd be very happy to see you join us.

We'll used #bestreadsof2020 as hashtag on social media (I confess that I will follow on Instagram with an eagle eye LOL).

Here below are the topics.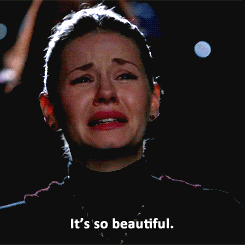 And the award for the Most Beautiful Cover goes to…
Bohemian Patience (Traveler #3) by Misty Walker
Bohemian Patience
by
Misty Walker
My rating:
4 of 5 stars
Bohemian Patience is book 3 in the Traveler series. I have not read the first two books but I had no problem jumping right into this story (in fact, this is my first read from author Misty Walker).
Freedom and Essie are gypsies. They've lived their lives according to the Romani culture. Now, as is tradition, it's time for Essie and Freedom to come together in an arranged marriage. They don't know each other, not even their real names but they'll soon learn what being husband and wife is truly about.
The first thing that caught my attention was the beautiful cover. Now normally, I'm all about the shirtless dude with rippling muscles but I can't deny how gorgeous this cover is! And kudos to Ms. Walker for writing such fab characters!
Essie is gypsy, no doubt, but she doesn't exactly agree with the way women are treated within the Romani culture. She's headstrong and has certain dreams that a traditional gypsy shouldn't have. So being forced to marry a man she doesn't even know frankly just pisses her off! I ADORED the ferocity of this woman, she knew what she wanted in life and she was determined to get it. BUT there were times I wanted to throttle her too because Freedom was AWESOME! He was so sweet and accommodating and thoughtful. I mean, he didn't know anything about Essie either but he was willing to learn and he truly wanted her to be happy. Plus…that name!
Overall, I thoroughly enjoyed dipping my toes into the gypsy way of life as this was my first read about this fascinating culture. I'll definitely be visiting again! Told from dual POVs with a happy ending. I voluntarily read and reviewed this book.
View all my reviews
This cover immediately caught my eye, I adore the colors! What do you think? Have a beautiful day y'all!💜