Hey y'all…happy Friday!!😈
FRIDAY FAVES

is a little meme where I can post about some of my favorite book related topics, including various tropes, awesome heroes, bad boys and bookish stuff!

*

Remember

: all the books featured on Friday Faves are books that I have read and adored unless specifically noted!

This Month's Theme:

CHICK-tober: Bad Ass Paranormal Heroines!

Last month, I gave you a list of my new alpha bad boys from 2020 (so far)…now it's time to share some of my BAD ASS HEROINES! But since we're in October, I'll only list the ones that are from a paranormal/fantasy romance and I'm going by author this time!

Here's the month's schedule:

*October 2: Jeaniene Frost

*October 9: Kristen Ashley

*October 16: Sarah J. Maas

J.R. Ward

*October 23: J.R. Ward

Sarah J. Maas

*October 30: Happy Halloween with Bobo's Book Bank!
House of Earth and Blood (Crescent City #1) by Sarah J. Maas
Bryce Quinlan had the perfect life—working hard all day and partying all night—until a demon murdered her closest friends, leaving her bereft, wounded, and alone. When the accused is behind bars but the crimes start up again, Bryce finds herself at the heart of the investigation. She'll do whatever it takes to avenge their deaths.
Hunt Athalar is a notorious Fallen angel, now enslaved to the Archangels he once attempted to overthrow. His brutal skills and incredible strength have been set to one purpose—to assassinate his boss's enemies, no questions asked. But with a demon wreaking havoc in the city, he's offered an irresistible deal: help Bryce find the murderer, and his freedom will be within reach.
As Bryce and Hunt dig deep into Crescent City's underbelly, they discover a dark power that threatens everything and everyone they hold dear, and they find, in each other, a blazing passion—one that could set them both free, if they'd only let it.
With unforgettable characters, sizzling romance, and page-turning suspense, this richly inventive new fantasy series by #1 New York Times bestselling author Sarah J. Maas delves into the heartache of loss, the price of freedom—and the power of love.
What makes Bryce a BAD ASS FAE (well, half fae/half human)? Check out these quotes:
"That icy look—their father's look—passed over her face. The sort of look that told him there was a wild, wicked storm raging beneath that cold exterior.

And the power and thrill for both father and daughter lay not in sheer force, but in the control over the self, over those impulses. The outside world saw his sister as reckless, unchecked—but he knew she'd been the master of her fate since before he'd met her. Bryce was just one of those people who, once she'd set her sights on what she wanted, didn't let anything get in her way. If she wanted to sleep around, she did it. If she wanted to party for three days straight, she did it. If she wanted to catch Danika's murderer … " ~Ruhn Danaan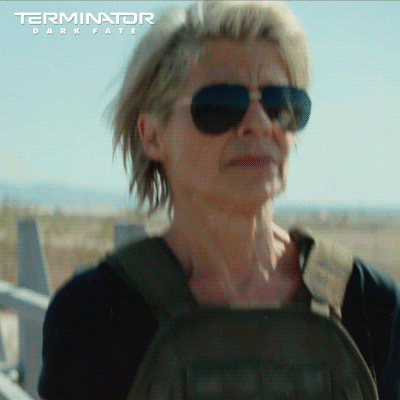 "Someone poured acid into her leg, and her skin was sizzling, bones melting away—

In and out, out and in, her breath sliced through her teeth. Oh gods, oh gods—

Hunt interlaced their fingers, squeezing. It burned and burned and burned and burned—

"When I got to the alley that night," he said above the rush of her frantic breathing, "you were bleeding everywhere. Yet you tried to protect him first. You wouldn't let us get near until we showed you our badges and proved we were from the legion."

She whimpered, her breathing unable to outrun the razor-sharp digging, digging, digging—

Hunt's fingers stroked over her brow. "I thought to myself, There's someone I want guarding my back. There's a friend I'd like to have." ~Bryce and Hunt
You can read my 5 star review HERE!
What do you think about this heroine? Have a magical day y'all!💜