Hey y'all…welp, its Monday again!😈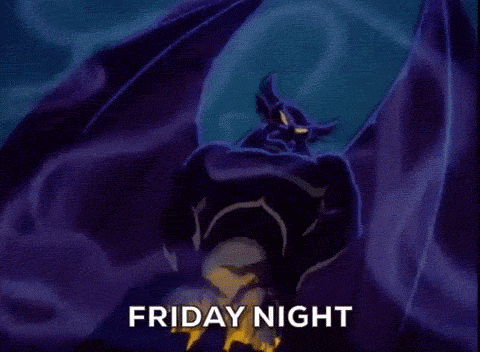 Fibromyalgia is a bitch! I had a rough weekend, spent a lot of time sleeping away my pain so I didn't do Sunday's Song. BUT I have so many songs from my Halloween playlist to share! If I have time, I'll do an extra post this week or maybe I'll just add a bunch next Sunday?
WHAT HALLOWEEN MOVIES I'M WATCHING:
Antrium, Midsommar, The Witch, Hereditary, 30 Days of Night, Conjuring #1 and #2, Creepshow #1 and # 2
This is the post where I talk about my blogging adventures for the week to come. I try to stick to a "schedule" of sorts & this keeps me as organized as I can be. Here's what you can find here almost every week:

*HERO HUMP DAY where I share the cover of a hot hero with y'all.

*THROWBACK THURSDAY where I share a book from my TBR or a book from my read again e-shelf.

*FRIDAY FAVES where I share 5 of my favorite books or bookish stuff. I choose a different theme every month.

*SUNDAY'S SONG

 where I share a song and video.

*There may also be a post or two about other things like: 

DOWN THE TBR HOLE

BOBO'S BOOKSHELF

BOBO'S BARGAIN BIN

RETRO FAVES

NEW RELEASES TO GET EXCITED ABOUT

THEME MEMES

BOOK BABES

BOBO'S BAD BOY BRIGADE

QUOTE AN AUTHOR

BOOK TAGS
Thought I'd try something new this Tuesday!
Friday is my last CHICK-tober post! I'll be featuring a heroine from Sarah J. Maas!
I have no ARCs this week but I'm finally going to read a book from my TBR I've been putting off for awhile now!
Ninth House (Alex Stern Book 1) Kindle Edition by Leigh Bardugo
Has anyone read this book? Have a fantastic week y'all!💜