Hey y'all! It's time to Meet Your Next…
Enemies

to

Lovers

!

First, thanks to the collaborators for inviting me back to participate: Foxy Blogs , Beware of the Reader, and Collector of Book BoyfriendsBoyfriends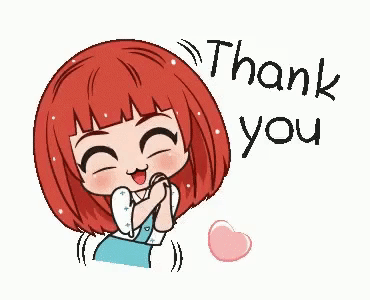 Here's the tour line up, follow along as we talk about our favorite enemies to lovers book!
| | | |
| --- | --- | --- |
| October 5 | Beware of the Reader | Calla and Jonah from The Simple Wild by KA Tucker |
| October 6 | COBB | TBA |
| October 7 | The Book Disciple | Serena and Junior from Ruthless Princess by Rachel Van Dyken |
| October 8 | Book Babes Unite | Naomi & Nick from You Deserve Each Other by Sarah Hogle |
| October 9 | Bobo's Book Bank | Erika Fane and Michael Crist from Corrupt by Penelope Douglas |
| October 12 | Foxy Blogs | Drew and Anna from The HookUp by Kristen Callihan |
| October 13 | CJR The Brit | Cardan and Judy from  The Cruel Prince by Holly Black |
| October 14 | Let's Read Romance | Broken Kingdom by Ashley Jade |
Remember the phrase, 
"There's a thin line between love and hate?"
Well, this happens to be one of my favorite tropes! I just get all goo-y watching the inevitable push and pull between the two main characters before they finally realize they can't live without each other.
SO…for this post, I chose:
Erika Fane and Michael Crist
Corrupt (Devil's Night #1) by Penelope Douglas
Erika
I was told that dreams were our heart's desires. My nightmares, however, became my obsession.
His name is Michael Crist.
My boyfriend's older brother is like that scary movie that you peek through your hand to watch. He is handsome, strong, and completely terrifying. The star of his college's basketball team and now gone pro, he's more concerned with the dirt on his shoe than me.
But I noticed him.
I saw him. I heard him. The things that he did, and the deeds that he hid…For years, I bit my nails, unable to look away.
Now, I've graduated high school and moved on to college, but I haven't stopped watching Michael. He's bad, and the dirt I've seen isn't content to stay in my head anymore.
Because he's finally noticed me.
Michael
Her name is Erika Fane, but everyone calls her Rika.
My brother's girlfriend grew up hanging around my house and is always at our dinner table. She looks down when I enter a room and stills when I am close. I can always feel the fear rolling off of her, and while I haven't had her body, I know that I have her mind. That's all I really want anyway.
Until my brother leaves for the military, and I find Rika alone at college.
In my city.
Unprotected.
The opportunity is too good to be true as well as the timing. Because you see, three years ago she put a few of my high school friends in prison, and now they're out.
We've waited. We've been patient. And now every last one of her nightmares will come true.
***Corrupt can be read as a stand-alone. No cliffhanger.
Check out these tension filled quotes:
Erika

"I tightened my fingers around my glass, my pulse quickening as I tried to resist the urge to do what I really wanted to do. What I always wanted to do. To look for him. But no, he wouldn't be here. He probably wouldn't be here. He might be here. My heart started thumping, and my neck heated. And, against my own will, my eyes started to drift. Around the party and over the faces, searching… Michael. I hadn't seen him in months, but the pull was everywhere, especially in Thunder Bay. In the pictures his mother kept around this house, in his scent that drifted into the hallway from his old bedroom… He might be here."

Michael

"I bowed my head, closing my eyes and trying to calm down. I was losing. When she was around, she made everything small, and all I could see was her. All the years of misery she caused my friends suddenly didn't matter, my focus blurred, and I lost sight of what she'd done and how my friends had suffered. And how she needed to pay. I hated her. I had to hate her."

Erika

"Michael sauntered back over to me, his height and athletic frame making my mouth go dry again. God, he was beautiful. After all these years, my entire life following him with my eyes, my body still warmed whenever he was close. I crossed my arms over my chest, trying to dull the thud of my thrilled heart. I shouldn't want to be close to him. Not after how he'd pushed me away nearly my entire life and treated me all those years ago."

Michael

"The walls were closing in. I shouldn't be able to look at her. I shouldn't love to touch her, and I shouldn't need to feel her wrapped around my cock every second since I'd first had her last night. She wasn't mine. She would never be mine. And I shouldn't want her. I stood up and walked over to the bed, leaning down and studying her pretty face. Fuck you, Rika. Fuck you. I can't choose you. Why did you do this to me?"
And here's Erika and Michael's theme song:
I Hate Everything About You
Every time we lie awake
After every hit we take
Every feeling that I get
But I haven't missed you yet
Every roommate kept awake
By every sigh and scream we make
All the feelings that I get
But I still don't miss you yet
Only when I stop to think about it
I hate everything about you
Why do I love you?
I hate everything about you
Why do I love you?

What do you think? Does this sound like a book you'd enjoy? Have a marvelous day y'all!💜