Hey y'all…happy Friday!!💀
FRIDAY

 

FAVES

 is a little meme where I can post about some of my favorite book related topics, including various tropes, awesome heroes, bad boys and bookish stuff!

*

Remember

: all the books featured on Friday Faves are books that I have read and adored unless specifically noted!

 This Month's Theme:

CHICK-tober: Bad Ass Paranormal Heroines!

Last month, I gave you a list of my new alpha bad boys from 2020 (so far)…now it's time to share some of my BAD ASS HEROINES! But since we're in October, I'll only list the ones that are from a paranormal/fantasy romance and I'm going by author this time!

Here's the month's schedule:

*October 2: Jeaniene Frost

*October 9: Kristen Ashley

*October 16: Sarah J. Maas

*October 23: J.R. Ward

*October 30: Happy Halloween with Bobo's Book Bank!
The Plan Commences (The Rising #2) by Kristen Ashley
Once upon a time, in a parallel universe, there existed the continent of Triton. The land was filled with beauty, but it was also splintered by war. Out of the chaos grew a conspiracy to reawaken the Beast, a fearsome creature who wrought only tragedy and devastation. The only way to stop him was to fulfill an ancient prophecy: Triton's four strongest warriors must wed its four most powerful witches, binding all nations together and finally bringing peace to the land.
This is the story of their unions: the quiet maiden Silence and the savage king Mars. The cold warrior Cassius and the fiery witch Elena. The steadfast soldier True and the banished beauty Farah. And the pirate king Aramus and the mysterious queen Ha-Lah. Their unions will not be easy, but each couple must succeed, for the fate of their world is at stake….
Quotes about Princess Elena, a Naderii witch:
"You can't know of me and not know I do not need you to carry me out of harm's way." She took a step toward him. "We have not met in battle, Cassius, but by the goddess, you must know that I don't dither in my treehome making wicker baskets. I patrol. I don't use my bow only for parade. I don't use my staff simply to keep my arms trim. There isn't a single patrol where I don't clash with brigand or sorcerer attempting to breach The Enchantments. And this might not often be hand to hand, but it is certainly often sword to sword."
"You don't know women like me and I'll warn you now and urge you heed this warning. You need to have a care in dealing with a woman like me. It is all well and good, and I not only applaud your efforts, I shall champion them in the progress you desire to make for the females of your realm. But I am not one of them."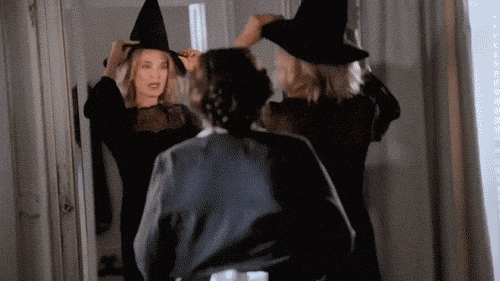 Have you read this bad ass story? Have a fantastic day y'all!💜