Hey y'all…happy Monday!😃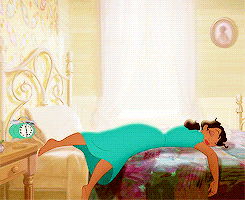 Last week was pretty uneventful, which I'm actually grateful for! My kiddos are doing well, Thing 3 is registered for 9th grade and is just about ready to start school on August 24th. Other than tweaking my back on Saturday, I feel good (I have fibromyalgia and am always in pain so good days are rare). Soooo…how are YOU? What are YOU reading? What are YOU up to this week?
**Drop me a comment below and I'll randomly pick someone to win a $5 gift card from Amazon (open internationally)!😍**
This is the post where I talk about my blogging adventures for the week to come. I try to stick to a "schedule" of sorts & this keeps me as organized as I can be. 😏 Here's what you can find here almost every week:

*

HERO HUMP DAY

 where I share the cover of a hot hero with y'all.

*

THROWBACK THURSDAY

 where I share a book from my TBR or a book from my read again e-shelf.

*

FRIDAY FAVES

 where I share 5 of my favorite books or bookish stuff. I choose a different theme every month.

*

SUNDAY'S SONG

 where I share a favorite song and/or video.

*There may also be a post or two about other things like: 

DOWN THE TBR HOLE

BOBO'S BOOKSHELF

BOBO'S BARGAIN BIN

RETRO FAVES

NEW RELEASES TO GET EXCITED ABOUT

THEME MEMES

BOOK BABES

BOBO'S BAD BOY BRIGADE

QUOTE AN AUTHOR

BOOK TAGS
I was supposed to do a Book Tag a couple of weeks ago that I never got around to so I'll attempt it again this week!
On Friday, we're going to talk about some of our favorite romance characters!
I'm on to book 2 in the Night Huntress series!
One Foot in the Grave: A Night Huntress Novel Kindle Edition by Jeaniene Frost
What are you reading? Have a magical week y'all!💜