Hey y'all…happy Friday!💕
FRIDAY FAVES

 is a little meme where I can post about some of my favorite book related topics, including various tropes, awesome heroes, bad boys and bookish stuff!

*Remember

: all the books featured on Friday Faves are books that I have read and adored unless specifically noted!

 

This Month's Theme:

The Next Book In A Series

Today's Topic:

The Sweet Home Series

By Tillie Cole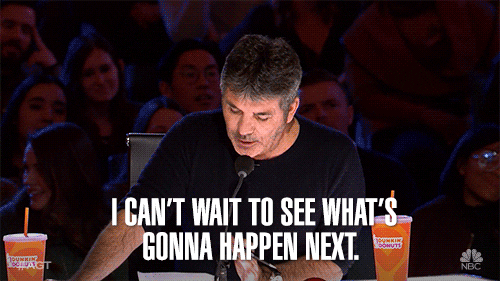 For the month of May…I'm getting lazy! I won't list 

FIVE

 faves on Fridays but instead will feature 

ONE 

book each week. And while I've read soooo many romance series, I wanted to highlight the 

SECOND BOOK

 in a series. But I didn't want you to pick up a book, jump into a storyline and then scratch your head because you have no idea what the heck is going on! So, for now, all the books this month will be standalones within each series.
From Goodreads:
Sweet Fall (Sweet Home #2) by Tillie Cole
From the USA Today Best Selling Sweet Home Series, comes Sweet Fall; a tale of heartache, beating the odds and finding strength in the most unlikeliest of places.
We all have secrets.
Secrets well buried.
Until we find the one soul who makes the burden of such secrets just that little bit easier to bear.
Lexington "Lexi" Hart is a senior at the University of Alabama. Surrounded by her best friends, her loving family and having fulfilled her life-long dream of making the Crimson Tide cheer squad, everything is going exactly as she always dreamed it would. But beneath her happy exterior, demons lurk, threatening to jeopardize everything Lexi has worked to achieve. When events in her life become too much to cope with, Lexi finds herself spiraling down into the realm of her biggest fear. Lexi falls hard, victim once again to the only thing that can destroy her and, on the way, finds herself falling straight into the dangerous tattooed arms of a guy from the wrong side of the tracks.
Austin Carillo, starting Wide Receiver for the Alabama Crimson Tide, must get picked in this year's NFL draft. He needs it. His brothers need it. Most importantly, his mother desperately needs it. Brought up in a world where the poor are forgotten, the sick are left to fend for themselves and no hero miraculously appears to pull you out of hell, Austin had no other choice but to make a living on the wrong side of the law—until football offered Austin the break to get his life back on track. But when a family tragedy drags him back into the clutches of the gang he believed he had left far behind, Austin finds himself falling. Falling back into criminal ways and falling deep into a suffocating darkness. Until a troubled yet kindred spirit stumbles across his path, where Austin quickly finds he is falling for a young woman, a young woman who might just have the power to save him from his worst enemy: himself.
Can two troubled souls find a lasting peace together? Or will they finally succumb to the demons threatening to destroy them?
New Adult/Contemporary Romance novel—contains adult content, sexual situations and mature topics. Suited for ages 18 and up.
Can be read as a stand-alone novel.
Other Books In The Series:
From Amazon:
Sweet Home Series (5 book series)
**Amazon lists SWEET ROME as book 2 whereas Goodreads lists it as book 1.5…I went with Goodreads on this one because SWEET ROME basically just retells book 1 from Rome's POV!😁
I remember devouring this series, it's still a favorite! Have a wonderful day y'all!💜