Hey y'all…welcome to Monday!😉
ICYMI: I recently finished the
ACOTAR

series by Sarah J Maas, almost 2000 (two THOUSAND!) pages! I need to write the review still but I gotta tell ya, I have an enormous book hangover! Ever feel that way? Where you have to yank yourself out of the book world and you look around like, "Where am I? What day is it?" Well, even days after finishing, that's how I'm feeling right now!🙄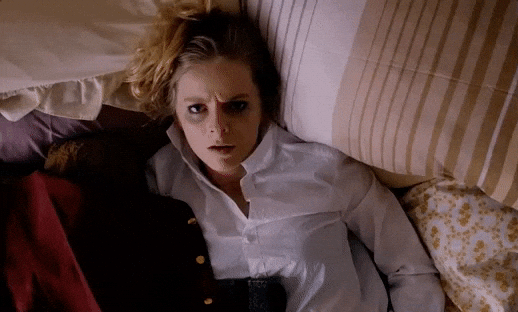 But now I have to change gears because I have two ARCs to read this week that are completely different from the fantasy genre I've been reading. My brain's screaming at me!😁
WHAT I'M WATCHING:
I have been feeling super melancholic lately because this Wednesday, May 20th, would have been me and my husband's 25th wedding anniversary. (I can say right now that I'll be offline on Wednesday for sure.) So, I've been watching old reruns of ROSANNE and other mindless comedies to keep my mind occupied. This is a pic of me and Mr. A when we renewed our wedding anniversary with Elvis presiding in Las Vegas a few years ago!
Good times…
This is the post where I talk about my blogging adventures for the week to come. I try to stick to a "schedule" of sorts & this keeps me as organized as I can be. 😏 Here's what you can find here almost every week:

*HERO HUMP DAY where I share a hot hero with y'all.

*THROWBACK THURSDAY

 where I share a book from my TBR or a book from my read again e-shelf.

*FRIDAY FAVES where I share 5 of my favorite books. I choose a different theme every month.

*SUNDAY'S SONG

 where I share a favorite song and/or video.

*There may also be a post or two about other things like: 

DOWN THE TBR HOLE

BOBO'S BOOKSHELF

BOBO'S BARGAIN BIN

RETRO FAVES

NEW RELEASES TO GET EXCITED ABOUT

THEME MEMES

BOOK BABES

BOBO'S BAD BOY BRIGADE

QUOTE AN AUTHOR
Look for another Book 2 recommendation on Friday
 I have 2 new ARCs to read this week, an over 40 contemporary and a mafia romance!
Love in Deed (Green Valley Library #6) by L.B. Dunbar
Ruthless Princess (Mafia Royals #1) by Rachel Van Dyken
(P.S. I

FLOVE

this cover, doesn't she look like a bad ass??😏)
Have a magical week y'all!💜