Hey y'all…happy first day of May!💕
FRIDAY FAVES

 is a little meme where I can post about some of my favorite book related topics, including various tropes, awesome heroes, bad boys and bookish stuff!

*Remember, all the books featured on Friday Faves are books that I have read and adored unless specifically noted!

Today's topic:

The Next Book In A Series

Fight For Me Series by A.L. Jackson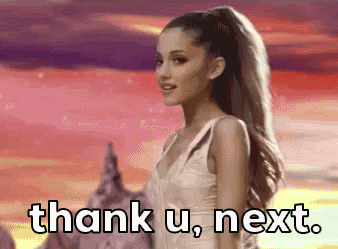 For the month of May…I'm getting lazy! I won't list

FIVE

faves on Fridays but instead will feature

ONE

book each week. And while I've read soooo many romance series, I wanted to highlight the

SECOND BOOK

in a series. But I didn't want you to pick up a book, jump into a storyline and then scratch your head because you have no idea what the heck is going on! So, for now, all the books this month will be standalones within each series.
Follow Me Back (Fight for Me #2) by A.L. Jackson
The next seductive, unforgettable stand-alone romance in the FIGHT FOR ME series from NYT & USA Today Bestselling Author A.L. Jackson…
Kale Bryant. Arrogant. Gorgeous. Commanding.
This ER doctor is married to his job.
His only vice is one-night stands and short-lived flings.
He learned a long time ago loving someone isn't worth the risk.
Harley Hope Masterson.
Beautiful. Brave. Sweet.
The owner of a small coffee shop knows what it's like to struggle.
Embroiled in a bitter divorce, she's threatened with losing everything.
When Kale accepts a new position down the street from Hope's shop, he begins to question every wall he's built around his heart.
He wants her in a way he hasn't wanted anyone.
One touch is fire.
One kiss, and he's spinning out of control.
But taking her won't come without consequences.
Hope is in for the fight of her life.
One neither of them saw coming.
Now Kale must decide if loving her is worth risking it all.
She will fight with everything she has.
But sometimes even hope needs a hero…
OTHER BOOKS IN THE SERIES:
Read my review here: 
Who loves a swoony hero because Kale is definitely swoon worthy?!? Have a great day y'all!💜