Hey y'all…happy, happy Friday!😉
FRIDAY FAVES

 is a little meme where I can post about some of my favorite book related topics, including various tropes, awesome heroes, bad boys and bookish stuff!

Remember, all the books featured on Friday Faves are books that I have read and adored unless specifically noted!

Today's topic:

My top 5 BEST BUYS, STEALS & DEALS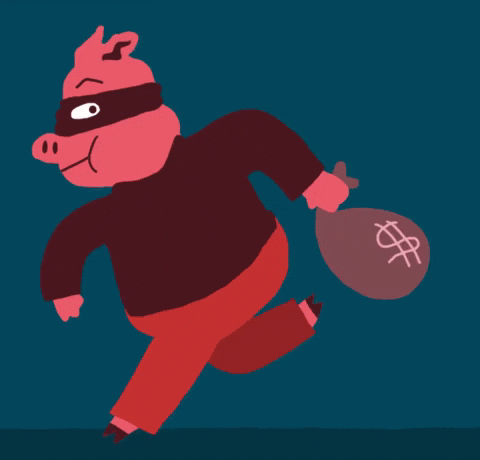 No matter where you are living in the world, life right now is different, unprecedented, scary. We are all under a huge amount of stress, fear and financial burdens. Most of us are under lockdown for who knows how much longer. 

Normally, I've only got two of my kiddos under my roof to buy groceries for but since Thing 1's hours have been cut down to part time, I'm also helping him and his girl out. What does that mean? It means I'm broke! 😂 But even if we weren't living during these troubling times, I'm ALWAYS looking for a great deal, a sale or a freebie. And there's no way I'll give up my reading hobby for any stinky flu!😁

So, for the month of April, I'll be doing something a little different by giving y'all some suggestions and ideas on BOOK BUYING ON A BUDGET! Here's my line up:

5 Ways to buy E-BOOKS on a budget (April 10)

5 Ways to buy PRINT BOOKS on a budget (April 17)

5 Top BEST BUYS, STEALS & DEALS (April 24)

Just a heads up: these are my personal tips and tricks that I use here in ROMANCELANDIA! They may or may not work for you or your chosen genre but I hope they help. Also, please keep in mind that authors are people too. They have to pay bills just like you or I so ABSOLUTELY NO PIRATING! And if you're lucky enough to get an ARC (advanced reader copy) be sure to be a W.O.y.W. gal (Woman Of your Word) and leave an honest review!😉
Signed book from Kristen Ashley:
I think I mentioned last week that Amazon Prime also offers you the option to buy USED books. Well, not too long ago, I saw a used copy of
ROCK CHICK

by Kristen Ashley for less than $6.00 on Amazon prime.  This copy has the original cover but that's ok, the content is the same and I figured I'll eventually buy the whole series with its new covers. As is normal for used listings, there were no pics, just a general, vague description. Imagine my surprise when I opened the cover to see an autograph from the amazing KA herself! (Yeah, it's made out to someone else but, eh, that's ok, I can cover it!😉)
Signed Book from A.L. Jackson:
I also
FLOVE

to shop at thrift stores! Early last year, before Mr. A became super sick and couldn't walk around anymore, we went to a thrift store and I

could not

believe my luck that I found a

BRAND NEW

copy of

A STONE IN THE SEA

from the fabulous A.L. Jackson for less than $2.00 …and it was

SIGNED

!! Someone else's loss is my gain, baby!!
Hardcover book by Marissa Meyer:
I found this bad boy as I was scrounging around the flea market one day. I remember it was kinda cloudy so there weren't a lot of people walking around but I walked up to this vendor who was selling all kinds of junk and I unearthed this book,
SCARLET

by the wonderful Marissa Meyer! It is in great condition but the best part?

The guy sold it to me for $1.00!

😁
Set of books by Hettie Ivers:
Several years ago, the fantastic Hettie Ivers gifted me a set of the first 3 books in her Werelock Evolution series! Over the years, I've talked to her many times thru social media and Hettie is a super sweet and caring lady. P.S. Check out the
GORGEOUS

cover for

FEAR THE HEART

…drool!😂 You can read the original post here:
Giveaway from Tara Sue Me:
I'm ALWAYS entering contests y'all! Sometimes, it can be months before I actually win anything but sometimes, I win BIG! For example, I won a huge contest from the spectacular Tara Sue Me in 2018. It included,
TWELVE BOOKS, AN AUDIO BOOK & SOME COOL SWAG!
You can read the original post here:
I had to brag a bit!😉 But seriously, if you put a little elbow grease into it, reading doesn't necessarily have to break the bank! What's your best book haul?? Have a good day y'all!💜