Hey y'all…TGIF!😎
FRIDAY FAVES 

is a little meme where I can post about some of my favorite book related topics, including various tropes, awesome heroes, bad boys and bookish stuff!

Remember, all the books featured on Friday Faves are books that I have read and adored unless specifically noted!

Today's topic:

BOOK BUYING ON A BUDGET: PRINT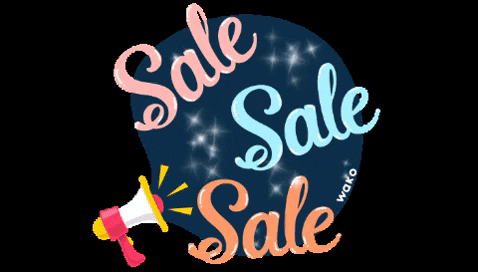 No matter where you are living in the world, life right now is different, unprecedented, scary. We are all under a huge amount of stress, fear and financial burdens. Most of us are under lockdown for who knows how much longer. 

Normally, I've only got two of my kiddos under my roof to buy groceries for but since Thing 1's hours have been cut down to part time, I'm also helping him and his girl out. What does that mean? It means I'm broke! 😂 But even if we weren't living during these troubling times, I'm ALWAYS looking for a great deal, a sale or a freebie. And there's no way I'll give up my reading hobby for any stinky flu!😁

So, for the month of April, I'll be doing something a little different by giving y'all some suggestions and ideas on BOOK BUYING ON A BUDGET! Here's my line up:

5 Ways to buy E-BOOKS on a budget (April 10)

5 Ways to buy PRINT BOOKS on a budget (April 17)

5 Top BEST BUYS, STEALS & DEALS (April 24)

Just a heads up: these are my personal tips and tricks that I use here in ROMANCELANDIA! They may or may not work for you or your chosen genre but I hope they help. Also, please keep in mind that authors are people too. They have to pay bills just like you or I so ABSOLUTELY NO PIRATING! And if you're lucky enough to get an ARC (advanced reader copy) be sure to be a W.O.y.W. gal (Woman Of your Word) and leave an honest review!😉
*If you're trying to save money, I absolutely recommend buying

USED

books! Homeless books need bookshelves too and I guarantee that if you put some effort into it, you'll be able to find some magnificent deals!!💜
YARD SALES/FLEA MARKETS:
Ok, so I realize that going to yard sales and flea markets right now isn't feasible but when we get back to "normal," I highly recommend doing this! When the weather is nice, it's a fabulous way to spend some time outside. Plus, for us, this is a family affair…there's something for everyone and I almost ALWAYS manage to find books super cheap (I'm talking $1.00 or less)!
THRIFT STORES:
Again, I know thrift stores are closed right now but don't forget that most stores still have online sales! I love going to various Goodwill stores around my city, I often make a day of it and end up with a stack of used books. Huge bonus, a portion of those sales go to good causes!
P.S. I think you can bid on items online but I noticed that some also have a "But It Now" option…
USED BOOK STORES:
So this might seem obvious but you know, I sometimes forget about the great stores out there, both the walk-ins and the ones online. I absolutely love visiting these stores! You might not find a your favorite author or the exact book you're looking for but I still manage to find something to put on my shelves!😏
EBAY:
I pretty much only shop EBAY when I'm trolling for books! I love looking for book bundles because I can sometimes find a whole bunch of books super cheap…
For example, here's a LOT of 10 books from J.R. Ward for under $35. That means each book is around $3.50 AND the seller is offering FREE SHIPPING! That is an amazing deal!😜
AMAZON:
I ADORE shopping Amazon! I have a list dedicated to print books that I want and I can filter it to list the books from low to high price, that way, I can see immediately if there's anything on sale. Many times, Amazon will have a great deal on NEW books. BUT…most books also have the option to buy used at a much lower price!
Here's the link to my Amazon list:
I wish you many wonderful shopping trips!😉 Have a fabulous day y'all!💜