Hey y'all…let's journey Down the TBR Hole!😵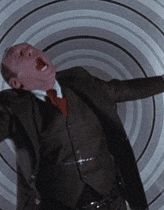 This challenge/meme was started by LOST IN A STORY back in 2016. Here are the rules, in case you are interested in participating too!

RULES:

*Go to your Goodreads to-read shelf.

*Order on ascending date added.

*Take the first 5 (or 10 if you're feeling adventurous) books

*Read the synopses of the books

*Decide: keep it or should it go?
My Books: Want to Read Shelf #461
Well Hung (Big Rock #3) by Lauren Blakely
This one has a ton of positive feedback and the blurb does sound pretty funny, so for now…

KEEP!
The Arrogant Architect by L.K. Collins
I do enjoy a good love/hate story but this one isn't grabbing my interest right now so I'll…
DISCARD IT!
Refrain (Soul #3) by Kennedy Ryan
This is a no brainer for me because I love this author, I love everything I've read of hers so a definite…
KEEP!
Up in the Treehouse (BelleCurve #1) by K.K. Allen
I don't think I've ever read this author but the plot sounds interesting so I'm going to…
KEEP!
Bedded Bliss (Found in Oblivion #1) by Cari Quinn (Goodreads Author), Taryn Elliott
While I do love a fabulous rock star romance, I'm really not feeling this one right now, so I'll…
DISCARD IT!
I only did 5 books today but in the end I discarded 2 and kept 3…what do you think? Did I choose well? Have a great day y'all!💜