Hey y'all…here we go again, it's another Monday!😜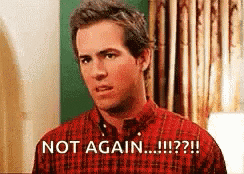 Happy belated Easter everyone! I usually try to do some kind of post around or about any major holiday but you know, I just wasn't feeling too Easter-y this year! So I'm sorry about that. Anyway, I spent some time cleaning up my yard and my garage on Saturday. Then on Sunday, Thing 2 helped me cook dinner. My oldest son and his girl came by to eat and play cards so that was fun!
Now, every year, it's tradition in my family to bake a "bunny" cake. But Mr. A was the baker in our house sooooo…I mean, we tried, right? Check out the end result:
Yeah, doesn't really look like a bunny, LOL!😋🐰Well, we had a good laugh at least and it still tasted ok so that's a win in my book!😉
WHAT I'M WATCHING:
Still binging Dance Moms, the seasons are so long! And now I've gotten hooked on true crime like Forensic Files.
WHAT I'M LISTENING TO:
Whenever I'm cooking or cleaning, I've got my speakers on 80's rock!
This is the post where I talk about my blogging adventures for the week to come. I try to stick to a "schedule" of sorts & this keeps me as organized as I can be. 😏 Here's what you can find here almost every week:

*HERO HUMP DAY where I share a hot hero with y'all.

*THROWBACK THURSDAY

 where I share a book from my TBR or a book from my read again e-shelf.

*FRIDAY FAVES where I share 5 of my favorite books. I choose a different theme every month.

*SUNDAY'S SONG

 where I share a favorite song and/or video.

*There may also be a post or two about other things like: 

DOWN THE TBR HOLE

BOBO'S BOOKSHELF

BOBO'S BARGAIN BIN

RETRO FAVES

NEW RELEASES TO GET EXCITED ABOUT

THEME MEMES

BOOK BABES

BOBO'S BAD BOY BRIGADE

QUOTE AN AUTHOR
**I have a couple of cool collaborations to work on this week with some of my fellow bloggers…more on that to come!😏
I haven't done one of these in a long time so look for it on Tuesday or Wednesday!
On Friday, look for more tips on how to buy books cheap!
I can't believe it but there's no ARCs on my planner this week! But that's ok, I'm binging on Tillie Cole's Hades Hangmen series!
Heart Recaptured (Hades Hangmen Book 2) Kindle Edition by Tillie Cole
Souls Unfractured (Hades Hangmen Book 3) Kindle Edition by Tillie Cole
Stay safe and healthy and have a great week y'all!💜