Hey y'all…we made it to Friday!💕
FRIDAY FAVES

is a little meme where I can post about some of my favorite book related topics, including various tropes, awesome heroes, bad boys and bookish stuff!

Remember, all the books featured on Friday Faves are books that I have read and adored unless specifically noted!

Today's topic:

THE SMART & THE SASSY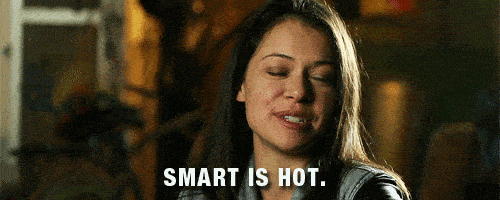 March is 

NATIONAL WOMEN'S HISTORY MONTH!

 This celebration of women began in the late 70's and each year there's a new theme. 2020's theme is "

Valiant Women of the Vote.

" As a savvy woman myself (wink wink), I thought it would be fab to present some of the most bad ass heroines in romance! Now, I'll apologize in advance y'all, because I tried to spread the love and showcase different authors but it turns out…my unicorn authors 

ARE

 my favorite 

BECAUSE

 they write about strong women and gee, I couldn't just leave out some of these remarkable stories! But I promise to throw in some amazing books!!💜

So what makes a "strong" woman? Well, she may not have a loud political voice, may not be an innovator or be the smartest or the most honest person. In fact, I tend to favor the wall flowers who go through hell to discover their own worth, the ladies who maybe feel like the underdog or the woman who stands behind her man but who really knows that she's the one quietly holding that man up.

OK…Here's The line up:

Women With Weapons (March 6)

Witches, She-Wolves & Vamps…Oh My! (March  20)

Old Ladies and Biker Chicks (March 27)

The Smart and The Sassy (April 3)
Backstage Pass (Sinners on Tour #1) by Olivia Cunning
Five stunning guys, one hot woman, and a feverish romance…
For him, life is all music and no play…
When Brian Sinclair, lead songwriter and guitarist of the hottest metal band on the scene, loses his creative spark, it will take nights of downright sinful passion to release his pent-up genius…
She's the one to call the tune…
When sexy psychologist Myrna Evans goes on tour with the Sinners, every boy in the band tries to seduce her. But Brian is the only one she wants to get her hands on…
Then the two lovers' wildly shocking behavior sparks the whole band to new heights of glory… and sin…
Prairie Heat (Cowboys of the Flint Hills #1) by Tessa Layne
The Rancher's Son
Cowboy Blake Sinclaire is determined not to repeat the sins of his father. That means choosing to love no one and save the settling down for his younger brothers. But one woman has thrown a wrench in those plans – Maddie Hansen, the sexy scientist who also happens to be the daughter of his family's greatest enemy.
The Woman He Shouldn't Want
Physicist Maddie Hansen vows she'll never come back to the small town where she grew up – Prairie, Kansas. She'd rather stay in a dead-end job than stay trapped in a loveless marriage as a rancher's wife. But she can't stay away from Blake, especially after he saved her father's life.
Will their love take them supernova, or collapse into a black hole?
Maddie's father owns land that used to belong to the Sinclaires, and Blake will do anything to get it back – including talking Maddie into a fake engagement. But Blake's got secrets. Big secrets. And when they come to light, will their love withstand the shockwaves?
Rule (Marked Men #1) by Jay Crownover
Sometimes opposites don't just attract – they catch fire and burn the city down
Shaw Landon loved Rule Archer from the moment she laid eyes on him. Rule is everything a straight-A pre-med student like Shaw shouldn't want – and the only person she's never tried to please. She isn't afraid of his scary piercings and tattoos or his wild attitude. Though she knows that Rule is wrong for her, her heart just won't listen.
To a rebel like Rule Archer, Shaw Landon is a stuck-up, perfect princess – and his dead twin brother's girl. She lives by other people's rules; he makes his own. He doesn't have time for a good girl like Shaw – even if she's the only one who can see the person he truly is.
But a short skirt, too many birthday cocktails and spilled secrets lead to a night neither can forget. Now, Shaw and Rule have to figure out how a girl like her and a guy like him are supposed to be together without destroying their love…or each other.
Beautiful Bastard (Beautiful Bastard #1) by Christina Lauren
An ambitious intern. A perfectionist executive. And a whole lot of name calling.
Whip-smart, hardworking, and on her way to an MBA, Chloe Mills has only one problem: her boss, Bennett Ryan. He's exacting, blunt, inconsiderate—and completely irresistible. A Beautiful Bastard.
Bennett has returned to Chicago from France to take a vital role in his family's massive media business. He never expected that the assistant who'd been helping him from abroad was the gorgeous, innocently provocative—completely infuriating—creature he now has to see every day. Despite the rumors, he's never been one for a workplace hookup. But Chloe's so tempting he's willing to bend the rules—or outright smash them—if it means he can have her. All over the office.
As their appetites for one another increase to a breaking point, Bennett and Chloe must decide exactly what they're willing to lose in order to win each other.
Dirty Rich One Night Stand (Dirty Rich #1) by Lisa Renee Jones
DIRTY, RICH ONE NIGHT STAND.
That's all it was supposed to be. Her. Him. Pleasure. And then a fast goodbye. He's a stranger. And yet, he's not. She knows him even though he doesn't know her.
He's the powerful attorney, now world-renowned after coming off the trial of a century which was publicized across the country. And I'm one of the reporters that sat in his courtroom.
I watched him, studied him, got to know him from afar which isn't hard since I know his exact brand of confidence, arrogance, and wealth.
I know his type. I've dated his type. Which is why when I happen to come face to face with him, when sparks fly and heat simmers between us, I know what happens if I say "yes" to Reese Summer.
I know he'll taste like sin and sex, even before he kisses me.
I know he'll feel like pleasure and passion, even before he touches me.
I know he'll demand more than I want to give, and yet, because I dare to give myself to him, the result will be deliciously hot.
I know that I will not leave his bed without being utterly, completely sated.
And I know that I will leave the next morning anyway.
And so, I do.
And so, he follows.
And as chase begins my question becomes: Is Reese Summer THE one or is he really just a dirty, arrogant lie that should have stayed a one night stand?
This post wraps up our month of beautiful, strong, witty women. Hope y'all enjoyed it. What will April's Friday Faves be?? Not sure yet! 😏 Have a safe and healthy day y'all!💜