Hey y'all…welcome back to Bobo's BAD BOY BRIGADE!😎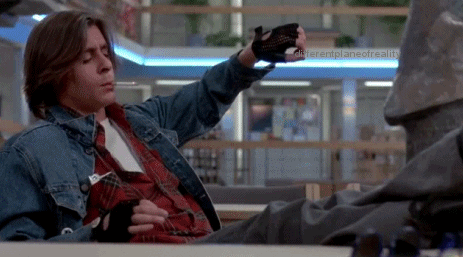 THE BAD BOY BRIGADE!

I thoroughly enjoy reading the bad boy trope. And yeah, I know it's a bit over used but I don't care. Anti-heroes, motorcycle clubs, mafia men, dangerous, naughty, tatted (or not), possessive, assertive, confident…

I FLOVE THEM ALL

! Some start out bad and stay that way, some are bad with a marshmallow center and some redeem themselves in the end. I don't have a preference just as long as they're scrumptious!

I've been wanting to gather all my bad boys together but you know this is a pretty daunting task. I didn't realize just how many books I've read that have a bad boy hero. 

YIKES

!😮

More info:

* These are books that I've 

ALREADY READ

!

* I hope to continue adding to my list as I go.
Wolf (The Henchmen MC #3) by Jessica Gadziala
The Henchmen return to finally give us Wolf & Janie's story.
He was just supposed to be saving her from herself… and the half dozen criminal enterprises that would want her blood when they realized what she had done.
What he hadn't planned on was her invading every aspect of his life with her fiery temper and inability to take no for an answer. And when he finally got beneath her walls and found out why she had gotten herself into trouble in the first place, he knew what he needed to do.
He sure as hell didn't think he would end up being the one who would need saving…
* This can be read as a stand-alone and has a HEA, but features characters from The Henchmen and Savages series.
** This is a DARK read. Anyone with triggers may want to avoid this title. For a list of possible triggers, follow this link:
http://www.jessicagadziala.com/trigge…
My rating: 5 of 5 stars
Wolf is Book 3 in The Henchmen MC series. It can be read as a standalone, however most of the characters are interconnected. This series is also connected to one or two other series by Jessica Gadziala and I'm actually following the timeline that I found on the author's website but it's easy to follow if you just want to jump in with this book!
Wolf is the road captain for the Henchmen MC. When he comes across a distraught Janie in the middle of the road one night, he takes her in and offers her a sanctuary against the chaos she's caused. Janie is a self reliant badass but she finds herself WANTING to stay with Wolf. Can these two opposites find the middle ground and maybe…love?
This book is my favorite so far! Like I said, I'm following the author's timeline so I'm jumping between different series and this is my 5th or 6th read. I gotta say, Wolf belongs with my BAD BOY BRIGADE! I just FLOVE the strong, silent type. He's everything I imagine a badass anti-hero to be…possessive and challenging without being a jerk. Hard on the outside (wink, wink!) and a big soft heart inside. Wolf is the antithesis of Janie (aka JStorm) from the obvious, like his physical features to the way he handled drama. But Janie and Wolf were so damn good together! As cheesy as it sounds, they were two halves of a whole and my heart pitter-pattered all over the place! I had so much fun watching them find their twisted way to each other.
Hearts and flowers aside, this story does have a dark side and touches on issues that are sometimes really tough to swallow. But the slow burn allowed me to connect with these two tortured souls and I can't say it enough…I LOVED THIS STORY! Told from dual POVs with a sweet ever after. I voluntarily read and reviewed this Book.
*photo courtesy of Jessica Gadziala
Jessica Gadziala is a full-time writer, parrot enthusiast, and coffee drinker. She enjoys short rides to the book store, sad songs, coffee in Big Gulp-sized cups, and cold weather, and has recently developed an unhealthy obsession with acquiring houseplants. She lives in New Jersey with seven parrots and six dogs.
She is a big believer in snark, strong secondary characters, and bada$$ women.
She is very active on Goodreads, Facebook, as well as her personal groups on those sites. Join in. She's friendly.
You can find her on
Facebook : https://www.facebook.com/Jessica-Gadz…
Twitter: https://twitter.com/JessicaGadziala
Her GR group: https://www.goodreads.com/group/show/…
Her Facebook Group: https://www.facebook.com/groups/31454…
Pinterest: https://www.pinterest.com/jessicagadz…
Instagram: https://www.instagram.com/jessicagadz…