Hey y'all…welcome to another MANIC MONDAY!😁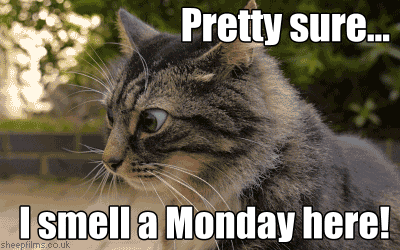 .
I'm going on my 3rd week with this stupid cough but I am feeling better so there's that at least! Otherwise, my life is pretty boring right now. Thing 3 is back on the basketball court and I'm driving my dad to physical therapy twice a week (he had a mild stroke right before Thanksgiving and can't drive right now) in addition to my own physical therapy once a week for my fibromyalgia. So when I'm not running around, I'm reading, writing, sleeping or hanging with my kids!
WHAT I'M WATCHING:
I spent the ENTIRE DAY watching movies with Thing 2 & 3 on Sunday…it was glorious!
WHAT I'M LISTENING TO:
ICYMI I've been on an 80's kick lately so whenever I'm in the car, I'm listening to my awesome 80's playlist: Guns N Roses, Bon Jovi, Queen, Motley Crue, Madonna, Michael Jackson etc..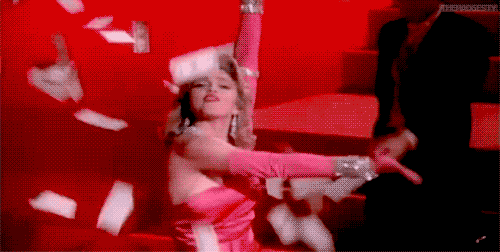 This is the post where I talk about my blogging adventures for the week to come. I try to stick to a "schedule" of sorts & this keeps me as organized as I can be. 😏 Here's what you can find here almost every week:

*HERO HUMP DAY where I share a hot hero with y'all.

*THROWBACK THURSDAY where I share a book from my TBR or a book from my read again e-shelf.

*FRIDAY FAVES where I share 5 of my favorite books. I choose a different theme every month.

*SUNDAY'S SONG where I share a favorite song and/or video.

*There may also be a post or two about other things like DOWN THE TBR HOLE, BOBO'S BOOKSHELF, BOBO'S BARGAIN BIN, RETRO FAVES, NEW RELEASES TO GET EXCITED ABOUT, THEME MEMES or BOOK BABES!
I've got a new hero to add to my BAD BOY BRIGADE…yipee!!😎 Look for him on Wednesday!
The month of LOVE continues on Friday Faves with THAT'S A.M.O.R.E.! Authors that spell out the word AMORE!💕
There's one ARC on deck this week although my review won't be revealed until next week. Other than that, I've been re-reading some of my favorite books from the Black Dagger Brotherhood series!
Dominik (Arizona Vengeance #6) by Sawyer Bennett
Lover Awakened (Black Dagger Brotherhood #3) by J.R. Ward
What are you reading this week? Have a wondrous week y'all!💜