Hey y'all…it's a brand new week, happy Monday!💕
Last Wednesday, I came down with either a wicked cold or the flu. Either way, I'm still not quite feeling 100% so I'll make this short and sweet!😷😪
What I'm Watching:
Thing 3 and I saw the Super Bowl last night between the Kansas City Chiefs and the San Francisco 49ers. I'm not much for football, I mostly watch it because Mr. A was a huge fan and it's one of the few things that me, Thing 1 and Thing 3 can bond over, LOL! But I gotta tell ya, JLo and Shakira?? WOWZA! My 13 year old kid was just about speechless (virtually impossible) but after the show, he declared Jennifer Lopez a certified MILF!! 😂😂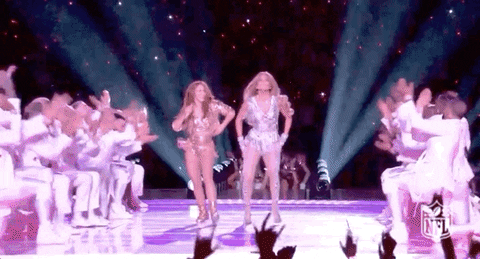 This is the post where I talk about my blogging adventures for the week to come. I try to stick to a "schedule" of sorts & this keeps me as organized as I can be. 😏 Here's what you can find here almost every week:

*HERO HUMP DAY where I share a hot hero with y'all.

*THROWBACK THURSDAY

 where I share a book from my TBR or a book from my read again e-shelf.

*FRIDAY FAVES where I share 5 of my favorite books. I choose a different theme every month.

*SUNDAY'S SONG

 where I share a favorite song and/or video.

*There may also be a post or two about other things like DOWN THE TBR HOLE, BOBO'S BOOKSHELF, BOBO'S BARGAIN BIN, RETRO FAVES, NEW RELEASES TO GET EXCITED ABOUT, THEME MEMES or BOOK BABES!
It's February, time for NEW RELEASES TO GET EXCITED ABOUT!
This is the month for LURVE!💘 I've got a special month planned for FRIDAY FAVES including book titles that begin with the letter "F" for February!
I've only got 1 ARC on deck this week but I'm also doing a re-read of an old(er) fave!
Dying for Rain (The Rain Trilogy #3) by B.B. Easton
Vicious (Sinners of Saint #1) by L.J. Shen
Both of those covers are gorgeous, don't you think? Have a GREAT week y'all!💜