Hey y'all…it's Monday again!😍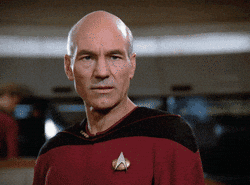 FIRST AND FOREMOST:
I'll never claim to be a Laker's basketball fan because I live in San Antonio Texas, so naturally, I'm a Spurs fan. But my heart breaks for the family, friends and fans of basketball great KOBE BRYANT. My sons, all of them, were devastated for this legendary loss. In my mind, I imagine that Mr. A, who was a HUGE bball fan, is up in heaven shooting hoops with the "Black Mamba" …Rest In Peace.💖
Photo By: http://www.basesandbaskets.com
Well, Thing #3 sprained his ankle last week during basketball practice. I had to take him to the emergency room for the first time ever! He ended up in crutches for a few days and he still has to keep his foot in a brace for about two weeks. Needless to say, he ain't happy!😳
What I'm listening to:
Anyone see the Grammy awards last night? It put me in the mood for some Lizzo…and also Aerosmith!🎶
What I'm watching:
I started binging "My Strange Addiction" and I'm still watching "Mom." Any suggestions for a good tv show? (I think I have WAY too much time on my hands!)😁
This is the post where I talk about my blogging adventures for the week to come. I try to stick to a "schedule" of sorts & this keeps me as organized as I can be. 😏 Here's what you can find here almost every week:

*HERO HUMP DAY where I share a hot hero with y'all.

*THROWBACK THURSDAY

 where I share a book from my TBR or a book from my read again e-shelf.

*FRIDAY FAVES where I share 5 of my favorite books. I choose a different theme every month.

*SUNDAY'S SONG

 where I share a favorite song and/or video.

*There may also be a post or two about other things like DOWN THE TBR HOLE, BOBO'S BOOKSHELF, BOBO'S BARGAIN BIN, RETRO FAVES, NEW RELEASES TO GET EXCITED ABOUT, THEME MEMES or BOOK BABES!
I'm super excited to add a NEW post to the line up! I mean, there's so many great quotes to find in books and I'd like to put some out there for you! Ta Da….
Plus, I have another BOOK MAIL post to show you…I'm so stoked for this!
On Friday, my top 5 MALE ROMANCE AUTHORS! Yes!
I don't have any ARCs scheduled this week, so I picked 2 from my TBR to read!😊 I still have a few reviews to write too.😕
Single Dad's Waitress (Main Street Single Dads Book 1) Kindle Edition by Amelia Wilde
Wolf (The Henchmen MC Book 3) Kindle Edition by Jessica Gadziala
Have a WONDERFUL week y'all!💜