Hey y'all…yippee! It's Friday!😁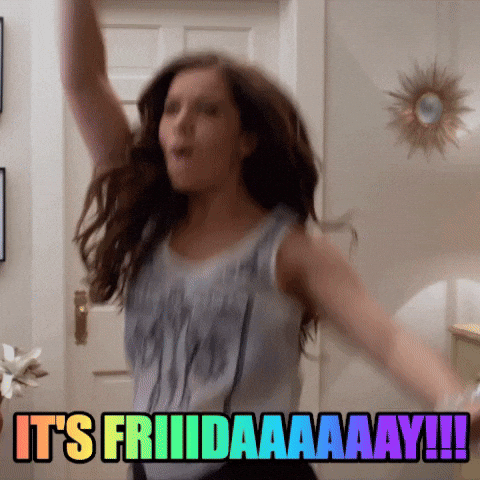 FRIDAY FAVES

is a little meme where I can post about some of my favorite book related topics, including various tropes, awesome heroes, bad boys and bookish stuff! Today's topic:

TITILLATING TITLES!

I mean, let's be honest…as much as I try to look past the book cover, there's 3 things that immediately draw my wandering little eyes: 

1) The actual photo (think sexy!)

2) The author

3) The

TITLE

 

So, let's take a look at some of my favorite titles. I love titles that are clever, one's that play off words or themes or really tantalize. Some are just one words while others are whole sentences but regardless, all of these tickle my imagination and make me want to pluck it off the shelf!
The Pecker Briefs (Legal Affairs #7) by Sawyer Bennett
I never thought a pecker would get me in so much trouble.
I mean, sure… if you're talking about a certain anatomical feature of mine that the ladies just love. Given my bachelor status and appreciation for all things curvy and feminine, I could absolutely see that. But a different pecker is making my life much harder than it needs to be.
My name is Ford Daniels, partner at the law firm of Knight & Payne, and my latest case has me wading through the finer points of peckers—woodpeckers that is. Specifically, the red-cockaded woodpecker. I swear, I can't make this stuff up but that's what the sexy-as-hell blonde chained to a tree told me this morning.
Her name is Viveka Jones and she is so much more than a pretty face. She's got wit, charm, and razor-sharp smarts. Turns out my client is looking to bulldoze the red-cockaded woodpecker's natural habitat in favor of a multimillion-dollar subdivision and the sexy attorney with legs for days (and days), just happens to be counsel for an animal rights group looking to put a halt to construction.
My client's pissed, but all I can think about is getting Viveka across the table from me. And then on the table underneath me. Perhaps up against the wall. And then—
Well, let's just say when it's all said and done, I'm hoping the red-cockaded woodpecker isn't the only pecker that gets some attention from Miss Viveka Jones.
✳Read My Review of New Contemporary Romance: The Pecker Briefs: A Legal Affairs Standalone by Sawyer Bennett!
Pucked (Pucked #1) by Helena Hunting
With a famous NHL player for a stepbrother, Violet Hall is well acquainted with the playboy reputation of many a hockey star. So of course she isn't interested in legendary team captain Alex Waters or his pretty, beat-up face and rock-hard six-pack abs. But when Alex inadvertently obliterates Violet's misapprehension regarding the inferior intellect of hockey players, he becomes much more than just a hot body with the face to match. Suffering from a complete lapse in judgment, Violet discovers just how good Alex is with the hockey stick in his pants.
Violet believes her night of orgasmic magic with Alex is just that: one night. But Alex starts to call. And text. And email and send extravagant – and quirky – gifts. Suddenly he's too difficult to ignore and nearly impossible not to like. The problem is, the media portrays Alex as a total player, and Violet doesn't want to be part of the game.
✳I read this one several years ago before my reviewing days but this was a 5 Star for me!
The Dark Light of Day (The Dark Light of Day #1) by T.M. Frazier
Homeless, sleeping in a junkyard, and on the run from a system that has failed her over and over again, Abby meets Jake, a tattooed blue-eyed biker with secrets that rival her own. Two broken souls that can't be healed, they can't be saved. Abby and Jake have to decide if they can accept the darkness not only within one another, but within themselves.
If they can accept each other for who they really are they might learn that love isn't always found in the light…
WARNING: This is NOT your typical romance.
The story of Jake & Abby contains disturbing situations, graphic violence, sex, strong language, drug use, and all types of abuse.
The Dark Light of Day is a King series prequel
✳Another 5 Star!
In Peace Lies Havoc (Midnight Mayhem #1) by Amo Jones
My name is Dove Hendry.
𝘔𝘪𝘯𝘦 𝘪𝘴 𝘒𝘪𝘯𝘨𝘴𝘵𝘰𝘯 𝘈𝘹𝘵𝘰𝘯.
I was captured by darkness.
𝘚𝘩𝘦 𝘩𝘢𝘴 𝘢𝘭𝘸𝘢𝘺𝘴 𝘣𝘦𝘦𝘯 𝘰𝘶𝘳𝘴…
They groomed me for Midnight Mayhem. Like a trained possession, weak against their control.
𝘚𝘩𝘦 𝘩𝘢𝘴 𝘣𝘦𝘦𝘯 𝘤𝘰𝘯𝘥𝘪𝘵𝘪𝘰𝘯𝘦𝘥 𝘸𝘪𝘵𝘩 𝘰𝘶𝘳 𝘣𝘭𝘰𝘰𝘥 𝘧𝘰𝘳 𝘺𝘦𝘢𝘳𝘴. 𝘚𝘩𝘦 𝘫𝘶𝘴𝘵 𝘥𝘰𝘦𝘴𝘯'𝘵 𝘬𝘯𝘰𝘸 𝘪𝘵 𝘺𝘦𝘵…
But Midnight Mayhem was the stained glass that concealed a very dark culture.
𝘈 𝘤𝘶𝘭𝘵𝘶𝘳𝘦 𝘵𝘩𝘢𝘵 𝘴𝘩𝘦 𝘪𝘴 𝘢𝘣𝘰𝘶𝘵 𝘵𝘰 𝘣𝘦𝘤𝘰𝘮𝘦 𝘵𝘩𝘦 𝘤𝘦𝘯𝘵𝘦𝘳 𝘰𝘧.
The Brothers of Kiznitch come in fours, and they're not happy about me being hustled into their acts.
𝘖𝘳 𝘢𝘳𝘦 𝘸𝘦? 𝘊𝘢𝘳𝘦𝘧𝘶𝘭, 𝘓𝘪𝘵𝘵𝘭𝘦 𝘉𝘪𝘳𝘥. 𝘈 𝘸𝘢𝘳𝘯𝘪𝘯𝘨 𝘪𝘴 𝘢 𝘸𝘢𝘳𝘯𝘪𝘯𝘨 𝘧𝘰𝘳 𝘢 𝘳𝘦𝘢𝘴𝘰𝘯…
Mind-tricks.
Stunts.
Deceit.
𝘗𝘰𝘸𝘦𝘳.
But there's something uglier that has been haunting me for years upon years. So ugly that I have never seen it's face. I never had to. I'd hear his whispers through my internal screams, feel his shadow brush against my nightmares. He was my the monster that tormented me.
𝘈𝘯𝘥 𝘮𝘢𝘺𝘣𝘦 𝘭𝘪𝘷𝘦𝘥 𝘶𝘯𝘥𝘦𝘳 𝘺𝘰𝘶𝘳 𝘣𝘦𝘥…
When I started Midnight Mayhem, his presence faded.
His whispers were silenced.
His shadow dissolving without a trace.
I wondered why that was.
Atheists Who Kneel and Pray by Tarryn Fisher
Yara Phillips is a wandering muse.
She dates men who need her, but always moves on to something new, never staying in one place for very long.
David Lisey is in need of a muse.
A talented musician lacking lyrical inspiration. When he first sees her, he knows he's found what he's been looking for.
Yara believes she can give David exactly what he needs to reach his full potential:
A broken heart.
David's religion is love.
Yara's religion is heartache.
Neither is willing to surrender, but religion always requires sacrifice.
HONORABLE MENTION:

this one isn't scheduled to be released until  February 11th 2020 but doesn't it sound super…

YUMMY

(pun intended)?!?😏
Fries Before Guys (SWAT Generation 2.0 #2) by Lani Lynn Vale
Sometimes people come into a person's life and make their heart skip a beat.
Those people are called cops.
Well, one cop in particular.
A SWAT officer for the Kilgore Police Department, to be specific.
The first time Avery Flynn saw Derek Roberts, she was photographing him for the first annual Kilgore Police Department SWAT calendar. He was leaned back in his squad car, shirtless, and giving her a smile that was completely between them. A smile that hinted at what he wanted to do to her later.
When she scrounges up the courage to ask him out after the photoshoot, he laughs in her face.
Well, screw you, too, Mr. February.
***
Derek Roberts never really paid attention to the photographer.
She was a mousy girl who dressed like a twelve-year-old girl. Her tight leggings, extra baggy Star Trek t-shirt denoting her a Klingon captain, and her surprisingly clean Chucks didn't leave much of an impression.
Now, the outfit that she was in weeks after he rebuffed her? Yeah, now that caught his attention.
Too bad that happens when he's trying to save her from what's sure to be death thanks to an unhinged native Texan who's convinced she was the reason he lost his last chance at a million dollars.
When he tries to save her, she tells him she'd rather take a cattle prod to the forehead than go anywhere with him.
Challenge. Accepted.
What do you think of these titles? What are some of your faves? Have a fabulous day y'all!💜