Hey y'all…It's Monday and the beginning of a new month!💕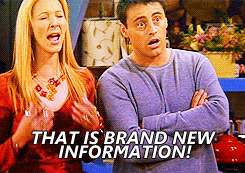 Wow, seriously, this summer is flying by and yet I feel like the days are crawling at the same time! Mr. A is having a really hard time with this new treatment, it's kicking his ass. I think it's actually the toughest drug trial yet, which has been super tough for all of us.
On a lighter note, this is my birthday month! I'll be 44 LEVELS on July 7th…yay!🎉 Should I do a GIVEAWAY or something?!?
This is the post where I talk about my blogging adventures for the week to come. I try to stick to a "schedule" of sorts & this keeps me as organized as I can be. 😏 Here's what you can find here almost every week:

*HERO HUMP DAY where I share a hot hero with y'all.

*THROWBACK THURSDAY where I share a book from my TBR or a book from my read again e-shelf.

*FRIDAY FAVES where I share 5 of my favorite books. I choose a different theme every month.

*SUNDAY'S SONG where I share a favorite song and/or video.

*There may also be a post or two about other things like DOWN THE TBR HOLE, BOBO'S BOOKSHELF, BOBO'S BARGAIN BIN, RETRO FAVES, NEW RELEASES TO GET EXCITED ABOUT, THEME MEMES or BOOK BABES!
Later today, I'll have my MONTHLY WRAP UP posted
Ok, so I totally flaked on this last week but I just KNOW I'll do it this week, hopefully on Tuesday!😬😬
And of course, it's a brand new month, so look for NEW RELEASES TO GET EXCITED ABOUT
New month means New FRIDAY FAVES and since we're just past the year's half way point, I decided to do a BEST OF, SO FAR month!
This Week, I'm dipping into my TBR for TWO reads from my e-shelf and then I have ONE ARC to read
Every Last Secret: Adler (The Promise Me series Book 1) by Christa Wick
*This is a re-release, I think the cover and/or the title may be changed!
Deadlock (Hacker World Book 1) Kindle Edition by Cherrie Lynn
Like There's No Tomorrow Kindle Edition by Linnea Valle
What are you reading? Have a wonderful day y'all!💜