Hey y'all…happy Hump Day!😍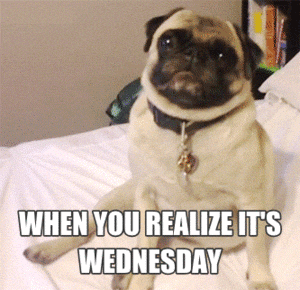 It's 

HUMP DAY

, time to find a

 HUNKY HERO 

to get us through the rest of the week! Today, I nominate:
🌈
Aidan

&

Jessie

🌈
A Mended Man (The Men of Halfway House #4) by Jaime Reese
Detective Aidan Calloway is rock-solid strong. He's a man of justice—loyal to his friends, family, and job—even if it requires bending a law…or two. He shields himself behind an abrasive, fearless facade, until a phone call one night chips his armor and throws his perfectly planned, hollow life into a tailspin.

Jessie Vega is the epitome of optimism. His carefully crafted attitude of hope and positivity protects him from a past filled with too much pain. When a ghost from a dark time resurfaces and nearly breaks him, he must tap into his inner strength or risk losing everything he's worked so hard to build.

But Jessie can't do it alone. He must fight to break through Aidan's ironclad defenses to reveal the heart of the man hiding beneath the tough surface and mend his damaged spirit. Only then can they truly heal and become strong enough to battle the demons that haunt them and threaten their chance to finally be together.

———
***This book contains scenes and subject matter some readers may find distressing.***

Word count: 145K
Although part of a series, this book can be read as a stand-alone.
This guy has super pretty…eyes! Enlarge the cover, I dare you! 😋 Have a spectacular day y'all!

💜