Hey y'all…it's Monday…again…👀👀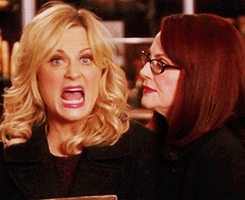 Not sure if y'all remember, but last week Mr. A was supposed to start a new trial medication for his cancer BUT…turns out we had to wait another week to get started SO…This week, (cross your fingers and toes) Mr. A will FINALLY start Trial #2. Whew! That means we'll be busy, busy since he'll be in the clinic four days this week. 😯
Thankfully, Things 1 & 2 are out of school for the summer although the MOM TAXI is still in service since I'm driving Thing 1 back and forth to work. 😬
My saving Grace? I'm reading books left and right! Hopefully I can keep this up! 😍
This is the post where I talk about my blogging adventures for the week to come. I try to stick to a "schedule" of sorts & this keeps me as organized as I can be. 😏 Here's what you can find here almost every week:

*HERO HUMP DAY where I share a hot hero with y'all.

*THROWBACK THURSDAY where I share a book from my TBR or a book from my read again e-shelf.

*FRIDAY FAVES where I share 5 of my favorite books. I choose a different theme every month.

*SUNDAY'S SONG where I share a favorite song and/or video.

*There may also be a post or two about other things like DOWN THE TBR HOLE, BOBO'S BOOKSHELF, BOBO'S BARGAIN BIN, RETRO FAVES, NEW RELEASES TO GET EXCITED ABOUT, THEME MEMES or BOOK BABES!
I'm going to try to get a BOOK TAG done this week, there's some fun ones out I wanna try. Not sure when though, maybe Tuesday or Saturday.
I've got two reviews to post, one that was supposed to go out last week (eeeek!). Then I have THREE ARCs to read (how the hell did that happen??) to read this week.
Nine: The Tale of Kevin Clearwater by T.M. Frazier
Seven Nights of Sin (Penthouse Affair Book 2) Kindle Edition by Kendall Ryan
Justified: Includes a bonus novella (Loveless Series Book 1) Kindle Edition by Jay Crownover
Ok, that's it for me…what are you reading? Have a fantastic week y'all!💜