Hey y'all…it's Friday, yay!😉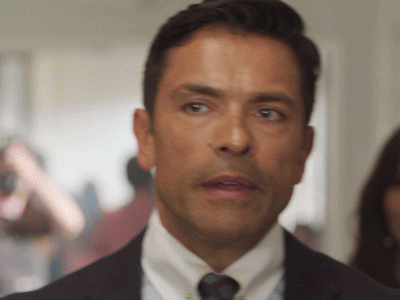 FRIDAY FAVES

 is a little meme where I can post about some of my favorite book related topics, including various tropes and bookish stuff. I try to have a new theme every month and June's theme is:

🌈 

PRIDE MONTH

 🌈

ICYMI

: People everywhere during the month of June celebrate the 

LGBTQ

 (lesbian, gay, bisexual, transgender, queer and more) community. So, in honor of my son, Thing 2, who's openly gay, I'm proudly celebrating with 

FRIDAY FAVES

!

I've scoured the internet, blogs, friend's recommendations, Goodreads, Amazon and my own shelves to find some super awesome romance novels in the LGBTQ genre. Now, I'll be honest, I haven't read all of the books that I'm going to recommend this month only because I read so much from the contemporary romance genre. So if 

YOU

 have any book recs for me, 

PLEASE

 leave me a comment as I'm always looking for good books across all 

ROMANTIC

 genres & tropes (except historical, I just 

CAN NOT

 get into that genre!)😕
🌈 5 Splendiferous LGBTQ Paranormal Romances! 🌈
Wolfsong (Green Creek #1) by T.J. Klune
➡➡➡➡ Read My Review HERE!
Ox was twelve when his daddy taught him a very valuable lesson. He said that Ox wasn't worth anything and people would never understand him. Then he left.
Ox was sixteen when he met the boy on the road, the boy who talked and talked and talked. Ox found out later the boy hadn't spoken in almost two years before that day, and that the boy belonged to a family who had moved into the house at the end of the lane.
Ox was seventeen when he found out the boy's secret, and it painted the world around him in colors of red and orange and violet, of Alpha and Beta and Omega.
Ox was twenty-three when murder came to town and tore a hole in his head and heart. The boy chased after the monster with revenge in his bloodred eyes, leaving Ox behind to pick up the pieces.
It's been three years since that fateful day—and the boy is back. Except now he's a man, and Ox can no longer ignore the song that howls between them.
Captive (Beautiful Monsters #1) by Jex Lane
Matthew Callahan has spent seven years struggling against the insatiable hunger for blood consuming him. Unable to stop the vampire inside from preying on humans, he keeps himself confined to a lonely existence.
Everything changes the night he is lured into a trap and taken prisoner by High Lord General Tarrick—a seductive incubus who feeds off sexual energy. Forced into the middle of a war between vampires and incubi, Matthew is used as a weapon against his own kind. Although he's desperate for freedom, he is unable to deny the burning desire drawing him to the incubus general he now calls Master.
This book is intended for mature audiences.
Circle of Darkness (Genesis Circle #1) by Nicholas Bella and Aimee Nicole Walker
There isn't a monster D'Angelo Kumar can't destroy or a crisis he can't manage until he meets Angel Bai. The insane attraction he feels toward the sexy waiter is unwelcome because D'Angelo doesn't have room in his life for relationships. A solitary path is the only option for a man like him, but fighting his growing feelings for Angel may be the first battle he can't win.
Angel's abilities extend beyond memorizing the menu at D'Angelo's favorite Italian restaurant, but he knows better than to trust anyone with his secret. When a vision reveals that D'Angelo's life is in danger, he will risk everything to save him. The only thing scarier than monsters and demons to Angel is never knowing D'Angelo's touch.
To say the demon hunter is reluctant to form a partnership with the psychic is putting it mildly, but D'Angelo needs every advantage he can get when the world's very existence is threatened. As darkness looms nearer, D'Angelo and Angel's unexplainable connection grows stronger. For a chance at happiness, the two men will need to call upon unlikely allies for an epic showdown between good and evil.
Sexy, witty, and action-packed, Circle of Darkness is the first book in the Genesis Circle paranormal romance series by Nicholas Bella and Aimee Nicole Walker. This book contains sexually explicit material and is intended for adults 18 and older.
Lover at Last (Black Dagger Brotherhood #11) by J.R. Ward
Qhuinn, son of no one, is used to being on his own. Disavowed from his bloodline, shunned by the aristocracy, he has finally found an identity as one of the most brutal fighters in the war against the Lessening Society. But his life is not complete. Even as the prospect of having a family of his own seems to be within reach, he is empty on the inside, his heart given to another….
Blay, after years of unrequited love, has moved on from his feelings for Qhuinn. And it's about time: it seems Qhuinn has found his perfect match in a Chosen female, and they are going to have a young. It's hard for Blay to see the new couple together, but building your life around a pipe dream is just a heartbreak waiting to happen. And Qhuinn needs to come to terms with some dark things before he can move forward…
Fate seems to have taken these vampire soldiers in different directions… but as the battle over the race's throne intensifies, and new players on the scene in Caldwell create mortal danger for the Brotherhood, Qhuinn finally learns the true definition of courage, and two hearts who are meant to be together… finally become one.
One is a dying man.
The other is a man who died to live.
A nude man invades Luca Suarez's home and protects him from creatures who cannot exist.
Creatures hunting him.
The stranger can't tell Luca why. He can't even tell Luca his name.
He remembers nothing until the moment he sees Luca.
The only hint Luca has to the stranger's identity is a tattoo on his wrist: N o X
Nox doesn't know who he is, but he's sure of three things, his memory loss is temporary, the monsters chasing Luca are called Anubis, and his Alpha, Koda, sent Nox to protect him.
There's just one problem… Koda is Luca's brother who was murdered five years ago.
With each passing hour, Nox fills in the pieces painting an impossible truth. And with each passing hour, both men find themselves unexplainably attracted to each other.
Something Luca is willing to embrace because he has nothing left to lose.
And one Nox can't let happen because it could get Luca killed.
Nox is a HEA m/m paranormal, science-fiction romance.
But be warned, these are NOT the shifters you are used to reading about.
Of course I had to include my new fave by T.J. Klune as well as my old fave, J.R. Ward!!😉 Have a fabulous day y'all!💜