Hey y'all…happy FRIDAY!😍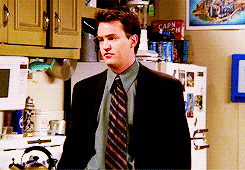 FRIDAY FAVES

 is a little meme where I can post about some of my favorite book related topics, including various tropes and bookish stuff. I try to have a new theme every month and June's theme is:

🌈 

PRIDE MONTH

 🌈

ICYMI

: People everywhere during the month of June celebrate the 

LGBTQ

 (lesbian, gay, bisexual, transgender, queer and more) community. So, in honor of my son, Thing 2, who's openly gay, I'm proudly celebrating with 

FRIDAY FAVES

!

I've scoured the internet, blogs, friend's recommendations, Goodreads, Amazon and my own shelves to find some super awesome romance novels in the LGBTQ genre. Now, I'll be honest, I haven't read all of the books that I'm going to recommend this month only because I read so much from the contemporary romance genre. So if 

YOU

 have any book recs for me, 

PLEASE

 leave me a comment as I'm always looking for good books across all 

ROMANTIC 

genres & tropes (except historical, I just 

CAN NOT

 get into that genre!)😕
🔥5 Spectacular GAY FOR YOU Romances!🔥
A Younger Man Kindle Edition by Cameron Dane
Recently divorced and out of the closet, Noah Maitland is a regular Joe, salt-of-the-earth kind of guy who is newly navigating the world of dating other men. So far he hasn't had a lot of luck. Noah is a father first—he has two teenage sons. The owner of a handyman business in a small community, Noah wants someone to love who is also appropriate for where he is in his life.
Zane Halliday is a young man—much too young for Noah—who is struggling to take care of his brother and sister and meet his bills every month. Recently thrown out of his apartment, Zane stumbles on Noah, literally, and Noah offers Zane some much-needed help.
Each man is dealing with his own set of problems, and both crave someone to talk to and trust. Soon a friendship between Noah and Zane blossoms. But Noah could never fall for someone so much younger than he is—not to mention Zane is not gay. But what if sexually innocent Zane isn't as straight as he assumed he was? How will Noah be able to resist this much younger man once Zane figures out the only person he wants is Noah?
Something New: A Runaway Hearts Novel Kindle Edition by Harper Logan
A marriage of convenience is one thing. But married to a straight guy? That's a whole different story…
Brooklyn Blackwell's got a dissertation to finish and tenure to secure – the last thing he's looking for is romance. But with his advisor's charity on the brink of losing funding, Brooklyn's got one shot at saving it. The bet seems easy enough: marry a straight guy, stay married for a year, and snag a hundred thousand dollars. It doesn't count as romance if the guy's not into him, right? This should be a piece of cake…
"Brooklyn, when I said you looked like someone who needed a date, what I meant was you needed to get laid. I was just trying to be polite."
Austin Hastings never planned on getting married – to a man or a woman. Scarred by his parents' impressively bad example, he planned on traveling the world, not winding up trapped in a relationship in some podunk town. But the longer Austin spends in his mind-numbing corporate job, the more monotonous his life becomes. Marrying a gay guy might seem a little strange, but there's one thing it's definitely not: Boring.
"God, is it always this amazing? With a guy? Tell me everything is as good as tonight."
"Oh honey, you have no idea."
There's only one problem – the more Austin gets to know Brooklyn, the more attractive the guy gets. Normally, he'd be all for a little harmless exploration. But is it still harmless when the guy you're exploring is your husband? Things get even more complicated when pictures of them in bed together accidentally go viral online. They're supposed to stay married for a year – will they even make it a month? Or will their marriage of convenience turn into something entirely new?
Something New is an 85,000 word m/m romance with a marriage of convenience, a gay-for-you storyline, and a bunch of steamy scenes that you probably shouldn't read in public if you blush easily. No cheating, no cliffhangers, and a guaranteed HEA.
Something New is the second book in the Runaway Heartsseries. Each book centers on different characters and they can be enjoyed independently, but – just like a certain gruff but sexy biologist and incurably cute management consultant, they're so much better together!
HALO (Fallen Angel Book 1) Kindle Edition by Ella Frank & Brooke Blaine
Massive world tours. Over a hundred million albums sold. Groupies galore.
Every day is a party for Viper and the guys of TBD, the biggest rock band in the world. But it all comes to a screeching halt when the lead singer walks out of the studio one day and never comes back.
Ear-blistering vocals. Butchered lyrics. Fame chasers.
After months of lackluster auditions, Viper, the lead guitarist and resident bad boy of the group, is ready to find solace in the bottom of a bottle. Time's running out and the pressure's on to find a new singer, but it isn't until an angel walks through the door that the band's prayers are answered.
Charismatic. Talented. Magic behind the mic. Halo is everything they've been looking for.
With a voice to match his stunning good looks, it isn't long before Viper's taking notice. But there are several reasons this is a bad idea:
1.Interpersonal relationships in the band are discouraged
2.Viper has already broken rule #1—big mistake
3.Halo is straight
Too bad Viper's body isn't listening to his head—at least not the one on his shoulders. But you can't fake chemistry, not onstage and certainly not off it, and Viper and Halo? They have it in spades.
As both men try to resist the fire blazing between them, and the band is forced to reinvent themselves, it'll be a complicated rise back to the top. But from the ashes of what was, something beautiful is born. Something better. And when the world finally sees Halo stretch his wings, they'll discover what it's like to fall for an angel.
BOOK ONE OF THE FALLEN ANGEL SERIES
A ROCK ROMANCE
Collide (Blackcreek Book 1) Kindle Edition by Riley Hart
At ten years old, Noah Jameson and Cooper Bradshaw collided mid-air when they dove for the same football. For three years, they were inseparable…until one day when Noah and his parents disappeared in the middle of the night.
Noah and Cooper never knew what happened to each other. Now, seventeen years later, after finding his boyfriend in bed with another man, Noah returns to Blackcreek looking for a fresh start. And damned if he doesn't find his old friend grew up to be sexy as sin. Coop can't believe Noah—the only person he trusted with the guilt over his parents' death—is back. And gay… Or that Cooper himself suddenly wants another man in his bed for the first time.
There's no denying the attraction and emotion between them, but can they overcome the ghosts of their pasts to have a future together?
Curious (The Finn Factor Book 1) Kindle Edition by R.G. Alexander
Are you Curious?
Jeremy Porter is. Though the bisexual comic book artist has known Owen Finn for most of his life—long enough to know that he is terminally straight—he can't help but imagine what things would be like if he weren't.
Owen is far from vanilla—as a dominant in the local fetish community, he sees as much action as Jeremy does. Lately even more.
Since Jeremy isn't into collars and Owen isn't into men, it seems like his fantasies will remain just that forever…until one night when Owen gets curious.
Warning: Contains explicit m/m nookie. A lot of it. Very detailed. Two men getting kinky, talking dirty and doing the horizontal mambo. Are you reading this? Do you see them on the cover? Guy parts will touch. You have been warned.
The Finn Factor Series
(for the reader who enjoys variety)
Book 1: Curious (m/m)
Book 2: Scandalous (m/f)
Book 3: Dangerous (m/m)
Book 4: Ravenous (m/f/m)
Book 5: Shameless (?)
(R.G. Alexander, Finn Factor, kinky m/m, gay romance, GFY, friends to lovers, first time)
Have you read anything from the GAY FOR YOU trope? Have a great day y'all!💜