Hey y'all…happy Thursday, we're close to the weekend!!😁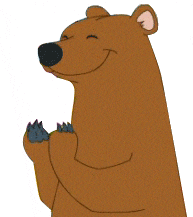 Throwback Thursday is a meme where I can share some oldies but goodies…books that are older than a year and have been sitting on my Goodreads TBR for awhile or books that I've read & enjoyed, often from my READ AGAIN E-SHELF. I've seen this meme floating around for awhile now so I finally decided to jump on board. Thanks to Renee @ It's Book Talk who started this meme…if you get a chance, go check out her blog!💖
*Published June 20th 2016 
A new standalone romance from NYT bestselling author Tess Oliver.
Ledger
Sometimes one good dose of trouble could turn your life around, put you on the right path. But I'd taken the opposite side of the forked road and headed off looking for even more trouble, like a junkie constantly searching for the next high. Never would I have guessed that turn would lead me to her.
I couldn't stop thinking about her. She was an angel, a hard core, bone-fide angel and in her short life, she'd already had a taste of hell.
Jacy
Despair. Heartbreak. Silence. That was all I'd grown to know, until he showed up next door.
The handsome, tattooed stranger had the kind of eyes that were hard to look away from, and he gazed at me as if we'd been friends or even lovers in a different life. He looked at me as if he knew me, and suddenly I had this flash of feeling as if I was right where I was supposed to be.
*Sorry for the abbreviated review, this was before my blogging days!😊
My rating: 5 of 5 stars
Tess Oliver managed to write the sweetest love story about the sweetest bad boy ever! The story was sad and heartbreaking but fresh and exciting and sweet and sexy all rolled into one wonderful novel. Definitely one of my favorites from Ms. Oliver. Told from dual points of view with a very happy ending.
Another bad boy! Have a GREAT day y'all!💜