Hey y'all…is it
THURSDAY

already? Man, time is just flying by!😏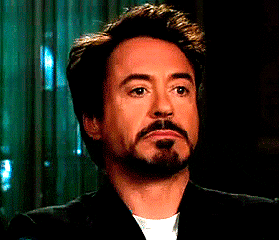 Throwback Thursday is a meme where I can share some oldies but goodies…books that are older than a year and have been sitting on my Goodreads TBR for awhile or books that I've read & enjoyed, often from my READ AGAIN E-SHELF. I've seen this meme floating around for awhile now so I finally decided to jump on board. Thanks to Renee @ It's Book Talk who started this meme…if you get a chance, go check out her blog!💖
*Published June 23rd 2017
Tristan Parker is lost.
After living through his parent's bitter divorce, Tristan surprises everyone when he decides to uproot his life and move across the country with his dad. Disenchanted, Tristan deals with his pain by shutting out the world… until one day, when trying to retrieve a lost baseball, he climbs a tower and meets a girl.
Helena Thompson is like no one Tristan has ever encountered. She's quirky, weird, and lives in an imaginary world—her only way of coping with the bizarre life her paranoid mother forces her to lead. Drawn by Helena's magical view on life, Tristan finds himself returning often to the unique girl with the long golden hair. But spending time with her is not an easy task, especially because their relationship must be kept a secret.
When Helena's mother discovers the truth, can Tristan find the strength to fight for the girl who has awakened his heart? Or will the paranoid woman who keeps her daughter under lock and key stop their dreams from coming true?
My rating: 5 of 5 stars
I have so much to say about this book, I'm not even sure where to start! I'll admit that the Young Adult genre is not my first pick (but I DO like it!), since I often have a hard time connecting with the characters. However, I love YA author Jordan Ford (I've reviewed three or four books from her) because her spellbinding words flow so easily, they invite me into her world and keep me there until the last page. I found myself reading this beautiful book with both a smile and a few tears. There's so many issues that Ms. Ford touches on…bullying, adultery, divorce, depression and mental health. Yet, I didn't feel too sad or melancholy because Helena had such a delightfully sweet and refreshing way of looking at the world. Her genuinely romantic heart made me swoon! But Tristan was my TRUE hero. He was strong and worthy yet at the same time, broken and dejected. Loving Helena put him back together even better than before. I felt such a HUGE kinship with Tristan, maybe because I've experienced similar heartache. He felt REAL and if he was, I'd be his best friend! This is a pretty clean (no sex, very little cursing) tale of unconditional love, hardships and the power of love. DEFINITELY added to my READ AGAIN E-SHELF and probably one of my favorite reads this year! Told from Tristan's POV with a happy ever after.
This was a delightful read! Wh
o else likes YA romance? Have a fabulous day y'all!💜