Hey y'all…here we go again, it's another
MANIC MONDAY!

😁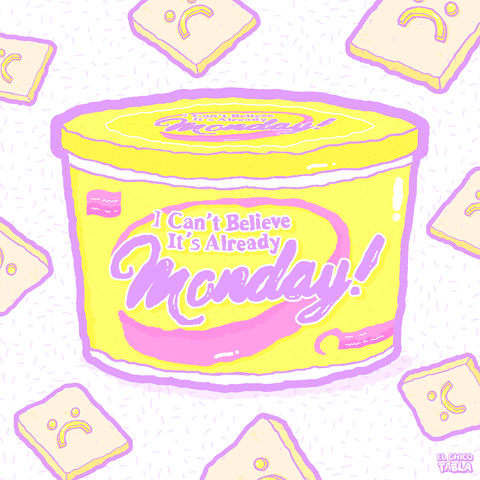 Mr. A begins a clinical trial today! Eeek…I think we're both a bit nervous since we have no clue how the medication will affect him. But I know we have to try so….😒
Other than that, my week will consist of planning Thing #2's high school graduation party. He's graduating on June 1st, right around the corner!
This is the post where I talk about my blogging adventures for the week to come. I try to stick to a "schedule" of sorts & this keeps me as organized as I can be. 😏 Here's what you can find here almost every week:

*THROWBACK THURSDAY

 where I share a book from my TBR or a book from my read again e-shelf.

*FRIDAY FAVES

 where I share 5 of my favorite books. I choose a different theme every month.

*SUNDAY'S SONG 

where I share a favorite song and/or video.

*There may also be a post or two about other things like 

DOWN THE TBR HOLE, BOBO'S BOOKSHELF, BOBO'S BARGAIN BIN, RETRO FAVES, NEW RELEASES TO GET EXCITED ABOUT, THEME MEMES

 or 

BOOK BABES

!
On Tuesday, look for
NEW RELEASES TO GET EXCITED ABOUT
Plus, I started a new post for Wednesday,
HERO HUMP DAY

!
This month, for 
FRIDAY FAVES

, I decided to go back and search out all those bad boys that made my toes curl! This will be a 

HUGE

 list so it's something that I hope to be on going, something I'll add to as time marches on.
I've only got
ONE ARC

on the books this week. But one isn't enough so I'm going to dive into another book that I wanted to read a couple of weeks ago.😲
Code Name: Genesis (Jameson Force Security Book 1) Kindle Edition by Sawyer Bennett
Seer (Werelock Evolution #6) by Hettie Ivers
Have a fabulous week y'all!💜