Hey y'all…it's
HUMP

Day!💜 I love Wednesdays because I get to look at a bunch of

HUNKY book covers

for that perfect

HERO

to get me through the rest of the week! Basically, I get to drool over

HUNKY HEROES

!!😉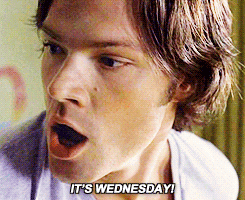 Blackwing Beast (Kane's Mountains Book 3) Kindle Edition by T. S. Joyce
Beast wants only a few things out of life: to be left alone, to join the Blackwings so he can be left alone, and for everyone to stop expecting anything from him and leave him alone. He was king of the lion shifters once, but his fall from power came at a huge personal cost. Rumors run rampant over what really happened to his pride, but the truth has hardened Beast's heart to stone. He's kept the Blackwings at arm's length, but when a human starts stalking his crew, his inner monster-kitty gets curious. Kiera is gorgeous and mysterious, but she also has strange eyes and a scent that is calling to his animal. No human has ever interested him quite like her. But when he finds out who, and what, she really is, he'll have to risk his heart again. And for a monster like him, caring for a woman could put everyone around him in danger.
Kiera Pierce has been through hell and back, but she's still standing and fighting. She's in big trouble, and is being hunted by one brutal pride of lion shifters. When she seeks sanctuary in Kane's Mountains, she doesn't expect a scar-faced behemoth to be her hero. Oh, she's heard of Beast, and knows the rumors about him, and if they're true, he's a ruthless killer in a sexy package. Perhaps that's the kind of protection she needs. But the more she gets to know the quiet and dangerous Beast, the more she thinks he might be able to save more than her life. He just might be able to save her heart as well.
Content Warning: Explicit love scenes, naughty language, and piles of sexy shifter secrets. Intended for mature audiences.
RAWR!🐯 Look at those back muscles! Anyone see the lion back there?!😁 Enjoy y'all!💜