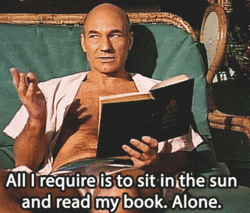 ☆☆☆ ON SALE NOW! ☆☆☆
The paperback of This Piece of My Heart by Robyn M. Ryan is ON SALE NOW!
Buy It on Amazon — https://amzn.to/2UX7jd8
She wasn't looking for love.
Struggling to live up to the high expectations of overprotective parents and a hefty family name, Caryn Stevens only wants one summer of fun before she focuses on finishing her college degree. She knows her destiny—to lead her dad's multi-million dollar business. But that plan changes forever the day she runs into—literally—sexy and single professional hockey player, Andrew Chadwick.
But love came looking for her.
Sparks instantly fly between the two, and Caryn can't resist his charms as she discovers that Andrew has a reputation of winning – both on and off the ice. One of the most eligible singles in Toronto, Andrew could have any woman he wants, and he's got Caryn in sights. But, when Caryn's parents disapprove of the match and threaten to disinherit her and his hockey team trades him to a new city, it may take more than love for the couple to survive this penalty play.
*From the newsletter of Piper Rayne
We're super excited and honored to be included in this amazing collection–The Happily Ever After: A Romance Collection Anthology! The best part is that it's FREE! It's only available for a limited time, so grab it now!!
Amazon US Amazon UK Amazon AU Amazon CA
Apple Books Barnes & Noble Google Play Kobo
BLURB:
Three words: Happily. Ever. After.
Love is everywhere in this swoony, combustible boxed set. You'll find it in small seaside towns and sprawling cities. In rich men's skyscrapers and on dark streets. In the fiery burn from enemy to lover and the sweet surrender into a second chance.
Fall head over heels for billionaires, get swept away by a SEAL, and go home with a rockstar in this limited-time set from fifteen queens of romance!
This set features FOURTEEN books, including: The Hostage Bargain by Annika Martin, Taking a Chance on Love by Iris Morland, The Prince & The Player by Tia Louise, Until I Fall by Claudia Burgoa,Charmed by the Bartender by yours truly,Betting on You by Jessie Evans, A Kiss to Tell by Willow Winters, Cold Brew by Amelia Wilde, Legally Yours by Nicole French, Survival of the Richest by Skye Warren, Saved by the Mountain Man by Adriana Anders, Black Edge by Charlotte Byrd, Shameless by Nana Malone & M. Malone and Sweet Crazy Song by Theresa Leigh.
Download your copy today and meet some of romance's hottest authors!
Heath
by K Webster and Nikki Ash
Publication Date: October 25, 2018
Genres: Adult, Contemporary, Romance
99¢ Limited Time Only:
Amazon US | Amazon UK | Amazon CA | Amazon AU
What you can expect from Heath:
It's hot!
It's sexy!
It's emotional!
It's full of angst!
It's a love story unlike anything you've read!
A modern telling of a classic tale…
This isn't a typical love story. This is a story of what happens when love is so powerful and all-consuming that it has the ability to destroy everyone involved. It's definitely not pretty and it's certainly not a fairytale, but it's their story and it couldn't be told any other way.
"Who do you love?" I ask, my lips delicately brushing over hers. "A madman," she teases.
If God had a plan, it didn't include us. Nothing this fiery—this intense—could come from the heavens. The flames that continually burn through us are straight from the bowels of hell. A devil and his queen.
The powers she has over me are unexplainable. Otherworldly. An intensity that doesn't die out with this lifetime, but will drag me into the next because we are linked in a way that transcends everything.
✮ ✮ ✮ SALE ALERT! ✮ ✮ ✮
From New York Times bestseller Lexi Ryan comes a sexy standalone romance novel about a runaway bride, a single dad who's sworn off love, and the kind of family secrets that can threaten to break even the deepest bonds.
The Wrong Kind of Love by Lexi Ryan is .99 Cents for a Limited Time!
Download your copy Today!
Amazon: http://amzn.to/2DT7Jtq
Apple Books: http://apple.co/2Bij1Zb
B&N: http://bit.ly/NookTWKL
Kobo: http://bit.ly/KoboTWKL
GooglePlay: http://bit.ly/GPTWKL
Paperback: http://amzn.to/2DrHaP6
Add to Goodreads: http://bit.ly/2AZFjPo
You never forget your wedding day. Or the moment your twin sister pukes on your bouquet and confesses she's pregnant . . . with your fiancé's baby.
I wanted to get away, to hide until my heart mended. I found myself in a strange town with a mysterious stranger whose talented mouth and hands almost made me forget it was supposed to be my wedding night.
Afraid to go home to face my broken life, I pretend to be my twin so I can take her job in Jackson Harbor caring for a six-year-old girl. Imagine my surprise when I find out my new boss is my mysterious stranger—Dr. Ethan Jackson.
I never meant for Ethan to discover my secrets. I never meant for them to matter. But the longer I work with him and his sweet daughter, the harder I fall, and the clearer it becomes that I'm not the only one carrying a secret that could tear us apart.
Get ready to fall for the boys of Jackson Harbor in Lexi Ryan's sexy new contemporary romance series. These books can all be read as standalone, but you'll enjoy reading them as a series!

A SALE SO SECRET WE DIDN'T EVEN KNOW ABOUT IT.
Leslie McAdam is the best.
She's also silly.
And she decided one morning to put four books on sale and tell no one.
Four days later she sent out a newsletter.
So now we know that there's a sale.
You should check it out!
Sol (99c!) — https://amzn.to/2HKWhow
Sombra (99c!) — https://amzn.to/2Fx0Pen
The Sun And The Moon (99c!) — https://amzn.to/2UnKORL
Lumbersexual ($1.99!) — https://amzn.to/2HK58qh
BONUS! They're all in #KindleUnlimited
Who doesn't love a good sale?! Enjoy y'all!💜