Hey y'all…
WOO HOO

! It's Friday! I'm ready for a relaxing weekend!😊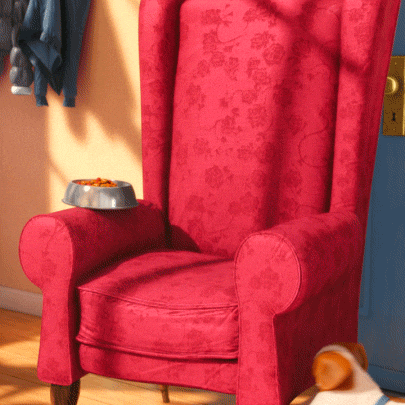 FRIDAY FAVES

 is a little meme where I can post about some of my favorite book related topics, including various tropes and bookish stuff. I try to have a new theme every month and March's theme is:

ODE TO AN AUTHOR

March is the beginning of Spring and for some reason, I always associate Spring with poetry! Maybe it's leftover from lessons that were ingrained in my brain in high school or something. Either way, I decided a few months ago to step out of my comfort zone more often. So this month, I'm 

WRITING POETRY! EEEK!

 But not just any poetry. No, I'll be writing an ode to 5 of my "Unicorn Authors" plus giving you my top 5 reads from each. I'll apologize ahead of time for my sad attempt at this, I am a bit rusty! Ready?😏
Ode to Carrie Ann Ryan
Carrie Ann Ryan is the New York Times and USA Today bestselling author of contemporary, paranormal, and young adult romance. Her works include the Montgomery Ink, Redwood Pack, Fractured Connections, and Elements of Five series, which have sold over 3.0 million books worldwide. She started writing while in graduate school for her advanced degree in chemistry and hasn't stopped since. Carrie Ann has written over seventy-five novels and novellas with more in the works. When she's not losing herself in her emotional and action-packed worlds, she's reading as much as she can while wrangling her clowder of cats who have more followers than she does. .
The Montgomery Ink World contains the following series, though each series is a stand alone and can be read in any order. Feel free to hop around:
The Montgomery Ink Series
The Gallagher Brothers Series
The Montgomery Ink: Colorado Springs Series
The Fractured Connections Series
The Montgomery Ink: Boulder Series
The Less Than Series
Her Elements of Five Series is her Young Adult Romance series while her other series are all adult.
Her Talon Pack series is set in the same world as the Redwood Pack series, only 30 years later.
The Dante's Circle, Holiday, Montana, and Branded Pack series are all individual series as well.
Website
Twitter
My top 5 favorites from Carrie Ann Ryan (in no particular order):
Hope Restored (Gallagher Brothers #3) by Carrie Ann Ryan
The Gallagher Brothers series from NYT Bestselling Author Carrie Ann Ryan concludes with the final brother who thought he had everything to look forward to, and the one woman who can handle him.
Life isn't worth living if you don't fight to live. That's what Murphy Gallagher learned at a young age when cancer ravaged his body not once, but twice. Over the course of his survival, he lost his parents and his childhood, but he's been healthy for years and has become a man he hopes his family is proud of. But when his world tilts on its axis yet again, he'll have to learn what it means to fight not only the unknown but also his attraction to his best friend.
Tessa Stone works hard and plays harder. She's spent her life trying to figure out who she is in the present rather than looking back. Yet when she's forced into close proximity with Murphy, she'll have to not only be his rock but learn how to relax enough to maybe let him be hers, as well. But seduction doesn't stop when the world seems to, and close encounters of the naked kind might just be the first step in something much more complicated than either of them bargained for. Life, though, is for living, after all.
Fallen Ink (Montgomery Ink: Colorado Springs #1) by Carrie Ann Ryan
The Montgomery Ink series continues with a spin-off in Colorado Springs, where a familiar Montgomery finds her place in a new tattoo shop, and in the arms of her best friend.
Adrienne Montgomery is finally living her dreams. She's opened a tattoo shop with her brother, Shep, and two of her cousins from Denver and she's ready to take the city by storm with her art—as long as she can handle the pressure. When her new neighbors decide her shop isn't a great fit for the community, however, she'll have to lean on the one person she didn't expect to fall for along the way…her best friend.
Mace Knight takes pride in two things: his art and his daughter. He knows he's taking a risk by starting over in a new shop with the Montgomerys, but the stakes are even higher when he finds himself wanting Adrienne more than he thought possible.
The two fall fast and hard but they know the rules; they can't risk their friendship, no matter how hot it is between the sheets and how many people try to stand in their way.
Eternal Mourning (Talon Pack #7) by Carrie Ann Ryan
In the seventh book of the Talon Pack series from NYT Bestselling Author Carrie Ann Ryan, a Healer is forced to come to grips with the idea that he can't save everyone…including the woman he loves.
Walker Brentwood vowed to the moon goddess that he'd protect his Pack and Heal with every last ounce of his power. He's watched his siblings and cousin battle the worst circumstances to find love and is now afraid that the one woman who could be his might not have much time left. The rules of mating have changed, and Walker will do what he has to in order to protect the bonds that have eluded him for so long.
Aimee Reagan knows there's something wrong with her. She's known since the first time she found out shifters were real and magic existed. When the Talon Pack's enemy sets his sights on her, her battle to survive becomes even harder.
Walker and Aimee must turn to each other when the powers around them change and the paths that had been laid before them are no longer clear. But when their passion threatens a curse far older than anyone dreamed, they'll only have one chance to save something worth more than a mating bond. Their future.
Whiskey Undone (Whiskey and Lies #3) by Carrie Ann Ryan
Two best friends follow a dangerous and seductive path in the final standalone novel of the bestselling Whiskey and Lies series from NYT Bestselling Author Carrie Ann Ryan.
Ainsley Harris has always kept a secret from her best friend. She's stood by his side, helped him raise his daughter, and tried to keep her distance even though she's been in love with him for years. She knows he has secrets of his own and she's not willing to chance what they have on a possibility.
Loch Collins has hidden himself and his past from the world for good reason. Darkness always comes back to haunt those who fight against it, and he knows better than most. One night of temper, however, forces him to realize his true feelings for Ainsley—for better or worse.
But Loch's former allies aren't on his side anymore, and now not only is his life and the life of his daughter on the line, but Ainsley is in the crosshairs, as well. Together, two best friends must fight for each other and their small town, because Whiskey has never burned brighter. And danger, it seems, is ever lurking.
Forever Broken (Talon Pack #9) by Carrie Ann Ryan
In the finale to the award-winning Talon Pack series from NYT bestselling author Carrie Ann Ryan sets, the final Brentwood must find his mate as the war with the Aspens comes to a close.
Cheyenne Liles has watched all of her friends mate into the Talon Pack and have their lives changed forever, one by one. She's stood back, helpless to assist in the war with a rival Pack. But just when she thinks her time with the Talons is over and believes she should move on with her human life, the Aspen Pack Alpha takes matters into his own hands, altering her fate far more than a single mate mark ever could.
Max Brentwood used to be the smiling one, the only Brentwood who was somehow able to save his soul during the last Alpha's reign. But his life was irrevocably changed one fateful day on the battlefield, and he was never the same again. Suddenly, Max is forced to face his future and make a choice when Cheyenne comes into danger: let fate decide, or watch his world crumble around him.
The shifters of this world have fought demons, humans, and themselves. Now, it's time to find out who they truly are as the war between the Packs ends, and the moon goddess finally takes a stand.
I hope you guys enjoyed my attempt at some poetry. I gotta say, I'm kinda glad this month is over because writing an ode is HARD!😂 Kudos to all those poets out there! Have a GREAT weekend y'all!💜