Hey y'all…it's another fabulous
FRIDAY

!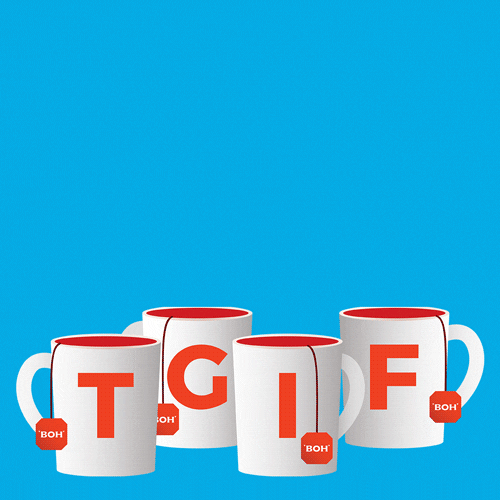 FRIDAY FAVES

 is a little meme where I can post about some of my favorite book related topics, including various tropes and bookish stuff. I try to have a new theme every month and March's theme is:

ODE TO AN AUTHOR

March is the beginning of Spring and for some reason, I always associate Spring with poetry! Maybe it's leftover from lessons that were ingrained in my brain in high school or something. Either way, I decided a few months ago to step out of my comfort zone more often. So this month, I'm 

WRITING POETRY! EEEK!

 But not just any poetry. No, I'll be writing an ode to 5 of my "Unicorn Authors" plus giving you my top 5 reads from each. I'll apologize ahead of time for my sad attempt at this, I am a bit rusty! Ready?😏
Ode To T.M. Frazier
T.M. (Tracey Marie) Frazier never dreamed that a single person would ever read a word she wrote when she published her first book. Now, she is a five-time USA Today bestselling author and her books have been translated into numerous languages and published all around the world.
T.M. enjoys writing what she calls 'wrong side of the tracks romance' with morally corrupt anti-heroes and ballsy heroines.
Her books have been described as raw, dark and gritty. Basically, what that means, is while some authors are great at describing a flower as it blooms, T.M. is better at describing it in the final stages of decay.
She loves meeting her readers, but if you see her at an event please don't pinch her because she's not ready to wake up from this amazing dream.
Join T.M. in Frazierland!
www.facebook.com/groups/tmfrazierland
Website
Twitter
My top 5 favorites from T.M. Frazier (in no particular order):
King (King #1) by T.M. Frazier
Homeless. Hungry. Desperate.
Doe has no memories of who she is or where she comes from.
A notorious career criminal just released from prison, King is someone you don't want to cross unless you're prepared to pay him back in blood, sweat, pu$$y or a combination of all three.
King's future hangs in the balance. Doe's is written in her past. When they come crashing together, they will have to learn that sometimes in order to hold on, you have to first let go.
Warning: This book contains graphic violence, consensual and nonconsensual sex, drug use, abuse, and other taboo subjects and adult subject matter. Although originally slated to be a standalone, KING is now a two part series.
Lawless (King #3) by T.M. Frazier
Thia is prim and proper.
Bear is leather and lawless.
It will never work between them.
It's a lie they almost believe…
It is necessary to first read King and Tyrant to fully enjoy Lawless.
Preppy: The Life & Death of Samuel Clearwater, Part One (King #5) by T.M. Frazier
Samuel Clearwater, A.K.A Preppy, likes bowties, pancakes, suspenders, good friends, good times, good drugs, and a good f*ck.
He s worked his way out from beneath a hellish childhood and is living the life he s always imagined for himself. When he meets a girl, a junkie on the verge of ending it all, he s torn between his feelings for her and the crippling fear that she could be the one to end the life he loves.
Andrea Dre Capulet is strung out and tired.
Tired of living for her next fix. Tired of doing things that make her stomach turn. Tired of looking in the mirror at the reflection of the person she s become. Just when she decides to end it all, she meets a man who will change the course of both their lives forever.
And their deaths.
For most people, death is the end of their story.
For Preppy and Dre, death was only the beginning."
Perversion (Perversion Trilogy #1) by T.M. Frazier
USA Today bestselling author of the King Series, T.M. Frazier, brings you an all-new trilogy with a sexy anti-hero you're going to love to hate, and a ballsy heroine with more up her sleeve than just tricks.
Love is supposed to be a fairy tale.
Ours is a death wish.
I'm the executioner for the Bedlam Brotherhood.
She's a con artist working for my greatest enemy.
I use her.
She manipulates me.
We find ourselves on opposite sides of a bloody war.
My heart and head tell me I have to stay away.
My lust for her doesn't give a sh*t.
Nothings fair in love and gang war.
Up in Smoke (King #8) by T.M. Frazier
A King Series Novel.
I'm a man without a conscience.
I deal in murder and mayhem.
I'm the best at what I do.
Frankie Helburn is supposed to be an easy job.
A means to flush her father out of hiding.
Simple.
Except there isn't anything simple about Frankie or the secrets she's keeping.
She's stubborn as hell and the sexiest god damn thing I have ever seen, sending dark, dirty animalistic desire coursing through my veins.
She's cocaine with legs. A f*cking addiction that makes me question things I've never questioned before. Want things I've never wanted before.
I might have her, but she isn't mine to keep.
If her father doesn't show his face, she will be mine.
To KILL.
Do you enjoy dark romance? Have a wonderful day y'all!💜