Hey y'all…yay for
FRIDAY

! This Week has been insane, I'm so ready for the weekend!😉
FRIDAY FAVES 

is a little meme where I can post about some of my favorite book related topics, including various tropes and bookish stuff. I try to have a new theme every month and March's theme is:

ODE TO AN AUTHOR

March is the beginning of Spring and for some reason, I always associate Spring with poetry! Maybe it's leftover from lessons that were ingrained in my brain in high school or something. Either way, I decided a few months ago to step out of my comfort zone more often. So this month, I'm 

WRITING POETRY!

EEEK! But not just any poetry. No, I'll be writing an ode to 5 of my "Unicorn Authors" plus giving you my top 5 reads from each. I'll apologize ahead of time for my sad attempt at this, I am a bit rusty! Ready?😏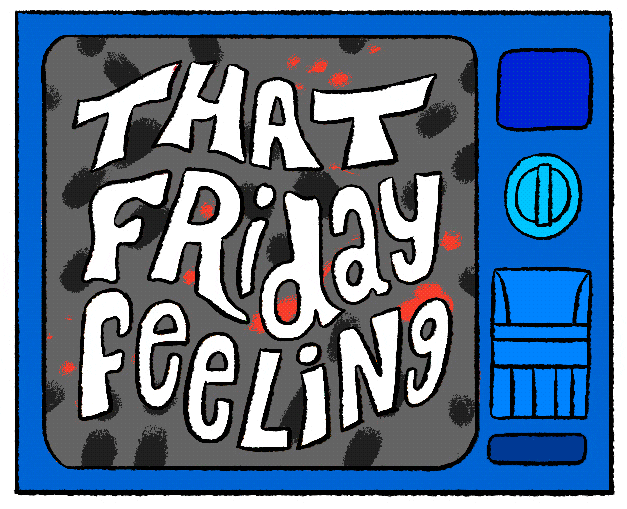 Ode to Sawyer Bennett
Since the release of her debut contemporary romance novel, Off Sides, in January 2013, Sawyer Bennett has released multiple books, many of which have appeared on the New York Times, USA Today and Wall Street Journal bestseller lists.
A reformed trial lawyer from North Carolina, Sawyer uses real life experience to create relatable, sexy stories that appeal to a wide array of readers. From new adult to erotic contemporary romance, Sawyer writes something for just about everyone.
Sawyer likes her Bloody Marys strong, her martinis dirty, and her heroes a combination of the two. When not bringing fictional romance to life, Sawyer is a chauffeur, stylist, chef, maid, and personal assistant to a very active daughter, as well as full-time servant to her adorably naughty dogs. She believes in the good of others, and that a bad day can be cured with a great work-out, cake, or even better, both.
Sawyer also writes general and women's fiction under the pen name S. Bennett and sweet romance under the name Juliette Poe.
Website
Twitter
My top 5 favorites from Sawyer Bennett (in no particular order):
The Pecker Briefs (Legal Affairs #7) by Sawyer Bennett
I never thought a pecker would get me in so much trouble.
I mean, sure… if you're talking about a certain anatomical feature of mine that the ladies just love. Given my bachelor status and appreciation for all things curvy and feminine, I could absolutely see that. But a different pecker is making my life much harder than it needs to be.
My name is Ford Daniels, partner at the law firm of Knight & Payne, and my latest case has me wading through the finer points of peckers—woodpeckers that is. Specifically, the red-cockaded woodpecker. I swear, I can't make this stuff up but that's what the sexy-as-hell blonde chained to a tree told me this morning.
Her name is Viveka Jones and she is so much more than a pretty face. She's got wit, charm, and razor-sharp smarts. Turns out my client is looking to bulldoze the red-cockaded woodpecker's natural habitat in favor of a multimillion-dollar subdivision and the sexy attorney with legs for days (and days), just happens to be counsel for an animal rights group looking to put a halt to construction.
My client's pissed, but all I can think about is getting Viveka across the table from me. And then on the table underneath me. Perhaps up against the wall. And then—
Well, let's just say when it's all said and done, I'm hoping the red-cockaded woodpecker isn't the only pecker that gets some attention from Miss Viveka Jones.
Wicked Favor (Wicked Horse Vegas #1) by Sawyer Bennett
New York Times bestselling author, Sawyer Bennett, is happy to introduce a new Wicked Horse club in Las Vegas and you're cordially invited to attend the grand opening…
As the owner of The Wicked Horse, an elite sex club located along the Vegas Strip, Jerico Jameson never spends the night alone. Gorgeous, ripped, and totally alpha, Jerico doesn't grant favors and will rarely give you the time of day—unless he wants you in his bed. So when the sister of his sworn enemy shows up asking for help, saying no should be easy. But when Jerico takes one look at her and sees an opportunity to help this beautiful woman while exacting revenge on her brother, he's not about to pass that up.
Beaten and bruised, Trista Barnes is running out of options, and Jerico is her last chance to get out of the mess she's in. She doesn't know why Jerico despises her brother so much, but as long as he can help her, she doesn't care. Jerico offers her safety while opening her up to a sinful world she never knew existed.
As she succumbs to Jerico's erotic charm, Trista lets herself fall into the wicked world of guilt free pleasure with no regrets. Under his strong alpha hand, she blooms, and so does Jerico's possessiveness. But what happens when Trista finds out she was a pawn in Jerico's game all along, and that the price for his favor was steeper than she ever imagined – her heart.
Van (Cold Fury Hockey #9) by Sawyer Bennett
Score one for the Carolina Cold Fury hockey team as a stone-cold badass melts for a woman who makes his blood run hot.
As one of the league's toughest enforcers, Van Turner is ruthless on the ice. He plays hard because it's the only way to channel the rage boiling inside, and a reputation as an A-hole is better than everyone knowing the truth. Van has spent his entire life running from a secret that's kept him from getting involved in relationships—or accepting lucrative deals with East Coast teams. Then the Carolina Cold Fury makes him an offer he can't refuse . . . and Van meets a woman he can't resist.
Simone Fournier is the stubborn one in her family—and that's saying something, considering her brothers are two of the Cold Fury's biggest stars. Simone gets what she wants, and what she wants is Van. Still, there's a part of him Simone can't reach, no matter how hard she tries. In private, he's all fire and passion. In public, he freezes her out. Van may want to push her away, but Simone won't let him go that easily. Because this time, she's playing for keeps.
Sex in the Sticks (Love Hurts #1) by Sawyer Bennett
Wake up and feel the wood! In the first of a series of irresistible standalone romances from New York Timesbestselling author Sawyer Bennett, a city girl rediscovers love and lust in the Alaskan wilderness.
Valentine French may be the sassiest dating columnist in New York City, but the abundance of metrosexuals in her adopted metropolis is seriously cramping her style. Where are the beefy all-American boys? Hoping to find some inspiration, Val heads to Alaska, where the men outnumber the women fifteen to one and wrestle grizzly bears for sport. Or so she can only imagine. Suddenly the most eligible bachelorette in a town full of horny lumberjacks, Val is writing her best columns ever. But if she doesn't get her nose out of her laptop, she just might miss out on Mr. Right.
Logan Burke is the sheriff of the little podunk town that Val finds so charmingly backward. He's not that different from the guys she's using for her little experiment; it's just that one date would never be enough for Logan. As he listens to Val complain about love over beers in the local tavern, he realizes that she can't see the forest for the trees. Because if she would ever give up her Prada bags and fourteen-dollar martinis, Logan would give her the only luxury that matters: his heart.
Atticus: A Woman's Journey with the World's Worst Behaved Dog by S. Bennett
This is a love story between…
A woman and a man
A woman and her family
A woman and her friends
A woman and a very special dog that led her to her happily ever after.
Through the haze of vodka and self-loathing, Hazel Roundtree saw the poor creature lying in a ditch.
One brown eye. One blue.
Covered in mud and crying from pain, the puppy was desperately trying to free itself from a hopeless situation.
She almost kept walking by. She had her own problems and besides… no one had ever stopped to help her.
Who we're ultimately meant to be is a journey without end, but there's always a defined start…
Hazel had no idea the dog would be her beginning, her second chance, the miracle she never saw coming. She named him Atticus. He grew up to be a very bad—and completely awesome—dog. He took Hazel on a life-changing journey filled with mischievous adventure to find her happily ever after. In the end, Hazel grew up to be completely awesome, too.
Who else enjoys books by Ms Bennett? Have a wonderful day y'all!💜