Hey y'all…it's another
MANIC MONDAY!

😉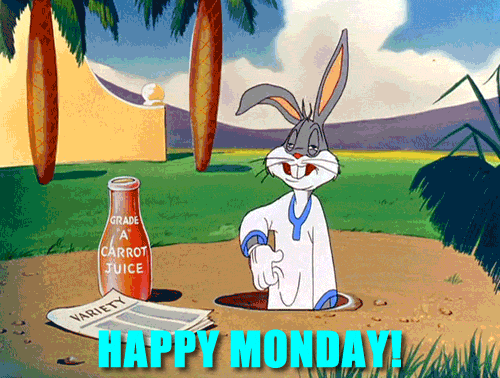 So many things happening lately! Let's see…my oldest son, Thing #1, turned 21 today! I just can NOT believe it. On top of that, he moved out of our house into his own apartment this past weekend. Eeek!😮😨
Things #2 and #3 are on Spring Break this week so no school for them. Mr. A's birthday is tomorrow, he's turning 44! We've caught the Game of Thrones fever and have been binge watching it for a few weeks now. 😈 It's so good!
This is the post where I talk about my blogging adventures for the week to come. I try to stick to a "schedule" of sorts & this keeps me as organized as I can be. 😏 Here's what you can find here almost every week:

*THROWBACK THURSDAY

 where I share a book from my TBR or a book from my read again e-shelf.

*FRIDAY FAVES 

where I share 5 of my favorite books. I choose a different theme every month.

*SUNDAY'S SONG

 where I share a favorite song and/or video.

*There may also be a post or two about other things like 

DOWN THE TBR HOLE, BOBO'S BOOKSHELF, BOBO'S BARGAIN BIN, RETRO FAVES, NEW RELEASES TO GET EXCITED ABOUT, THEME MEMES

 or 

BOOK BABES!
March's theme for 
FRIDAY FAVES:

check out some of my most favorite books from my Unicorn Authors! This week…

Sawyer Bennett

!

I've got some more books to share with you from my bookshelf (I took a trip to Barnes and Noble)!
Don't know how I managed it but I've got
13 ARCs

to read from now until the end of the month. Yeah…not too sure how I'll do that! Good thing I've kept April pretty open. This week:
Saorsa by Kerry Heavens & Heather Shere
The Empire (Filthy Trilogy #3) by Lisa Renee Jones
*This is the last book in a trilogy, I'll be posting a mini review of all three, hopefully!😕😉
Have a fantabulous day y'all!💜